Samsung's latest rendition of "Over the Horizon" is here to hype up the Galaxy S23 launch
4
We may earn a commission if you make a purchase from the links on this page.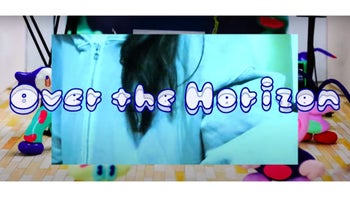 Ah, "Over the Horizon". Even if you don't know the name, you know the tune. It's been the go-to melody for all Samsung flagships ever since the Galaxy S2 from 2011. Considering that we're set for
the massive Unpacked reveal
of
the Galaxy S23 series
in just a few hours, there was probably no better time to unveil the latest version of the titular theme.
This time around, DJ Yaeji is taking the helm of the composition. She's from the US and her style is a mellow mixture of hip-hop and rhythmic house. In an announcement,
Samsung
detailed that the thought of "a new way to express positivity" is what sparked DJ Yaeji's creativity.
Along with the tune, a
video was also released
and it's linked for you below. It features colorful animated segments, stop-motion video and some live action shots too. In Samsung's own words, the creation is "inviting us to imagine and be optimistic about what's on the other side of the horizon".
The theme can definitely be described as quirky and playful. The beat itself is quite minimal, but in a more cozy and childish way, especially when compared to the last rendition of "Over the Horizon", which incorporated smooth RNB sounds with really rich bass, that evoked a city-noir kind of feel.
This time around, the track contains a lot more pops and clacks, not unlike the sounds of toys being played around with. The melody is suitably not high-pitched, as nowadays we're carrying smartphones with capable speakers that don't need to rely on high frequencies to get our attention.
Naturally, we expect all versions of the
Galaxy S23
to come equipped with this latest rendition of "Over the Horizon", so it should serve as a tasty little appetizer before the event starts. And its optimistic vibe certainly matches our own feelings towards the imminent reveal of the latest series of Samsung flagship phones.