Samsung has Huawei-inspired 'Gradation Covers' in the works for low and mid-end phones
4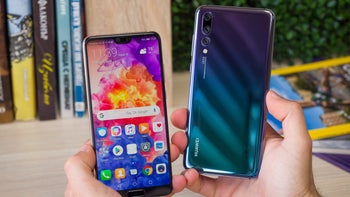 That "twilight" Huawei P20 Pro is quite the looker, isn't it?
It's practically impossible to be 100 percent original in today's overcrowded smartphone landscape, but after years of being accused of various Apple-mimicking moves (
including in court
), Samsung is starting to find inspiration elsewhere.
It's needless to point out
color gradients
are nothing new, with Samsung set to pay Huawei its second "homage" this year alone, while those Gradation Covers may sound special, but are actually inspired by the same early 2018 flagship.

By no means official or officially confirmed yet, the new line of protective accessories is expected to add a splash of color to a number of otherwise unremarkable low and mid-end phones. Said color will change depending on the user's viewing angle, and if current assumptions are correct, part of the silicone cases is transparent.

Basically, the intention is to seem like the phones themselves can shift their backplate hues, which is definitely an interesting concept... in need of a perfect execution. Otherwise, the whole setup might look out of place. Unfortunately, there are no depictions of these Gradation Covers yet to prove Samsung means business in budget-friendly smartphone segments.