Samsung revises Android Pie update schedule for Galaxy S8, also adding Galaxy M20 and M10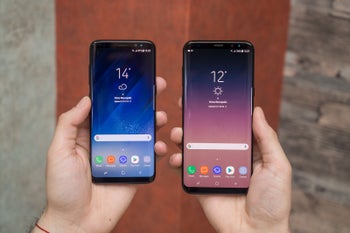 Samsung has undoubtedly put a lot of effort into its simplified
proprietary user interface
for Android 9.0 Pie, which naturally meant the company's
first official update to the newest OS version
arrived significantly later than similar enhancements for high-end phones from other brands.
Previously
, the
Galaxy Note 8
was slated for a February switch from Oreo to Pie, with the S8 and S8+ projected to follow suit in March. Similar changes have been made for several other devices, including the
Galaxy Tab S4
,
Galaxy A6
, A6+, A7, A8+, A9, J4+, J6, J8, and
Galaxy Tab A
(2017), all of which should score their next big OS promotion earlier than initially anticipated.
But perhaps most intriguingly, the unreleased
Galaxy M10
and
Galaxy M20
are today making their debut on Samsung's Pie OS update roadmap, targeting August UI makeovers. That's... far from ideal, considering
the visual flair
of these two impending mid-rangers.
This also confirms the
notched Galaxy M series
will hit stores with an outdated Android build pre-installed around six months after Google first distributed Pies for its in-house
Pixel
devices.
Of course, you'll have to keep in mind software updating plans are in a constant state of flux, especially for an always busy device manufacturer like Samsung. But if the current aim is to release Android 9.0 for the
Galaxy M20
and M10 in August, it's probably wise not to expect any movement on that front before July at the earliest.