The Galaxy Note 9 appears in new leaked photos
35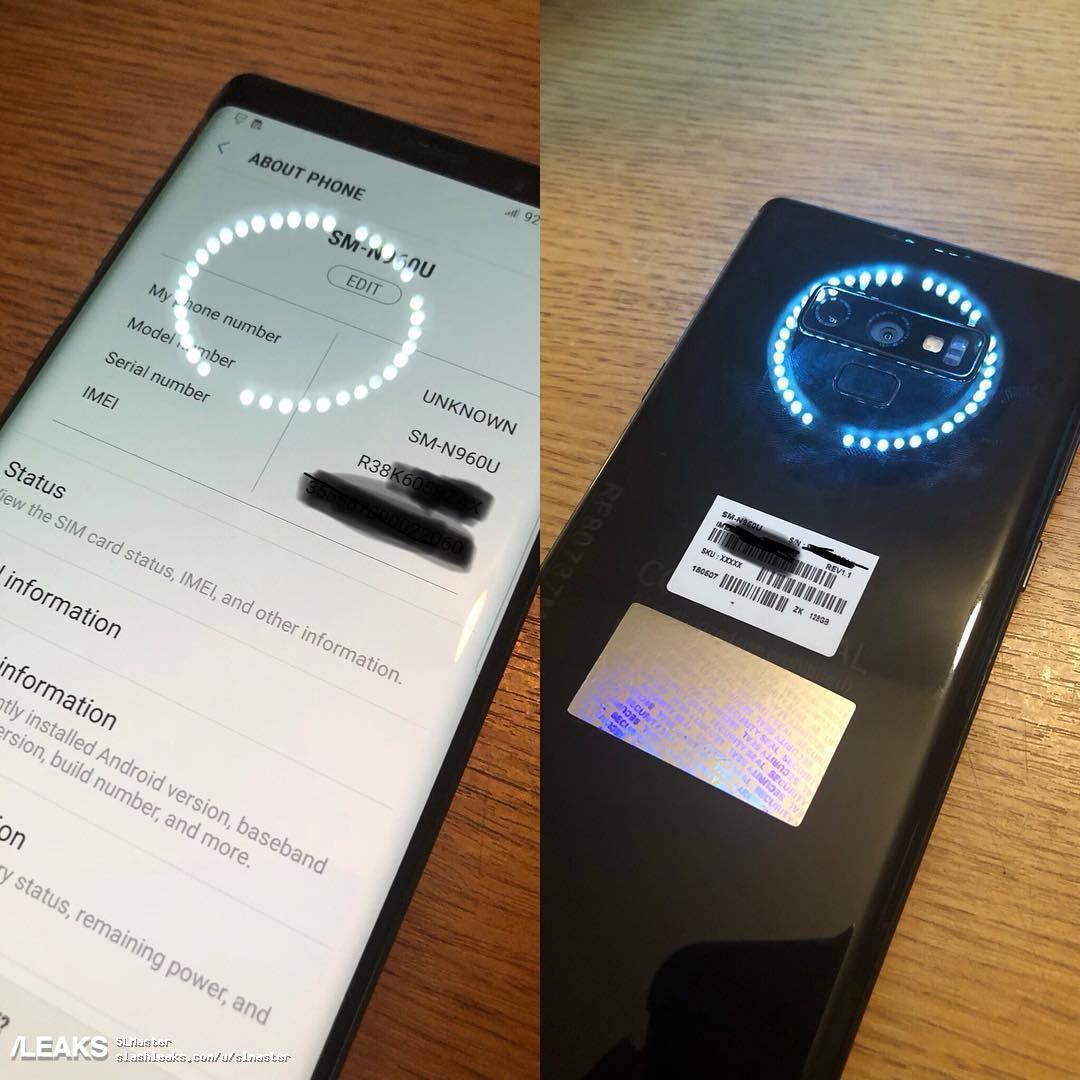 A set of new photos, allegedly depicting the Samsung Galaxy Note 9, have been leaked online. Getting our hands on what are possibly some of the first real-life photos of Samsung's upcoming phablet flagship is not all that surprising at this point, considering how close it is to launch.
The three photos, leaked by user SamsungMobile.News on SlashLeaks, show off the Galaxy Note 9 from both the back and the front. Curiously (and unfortunately), in one of the pictures, the alleged Note 9 is shown with a broken screen – a crack running from the mid-lower portion of the screen all the way up to the top-left corner.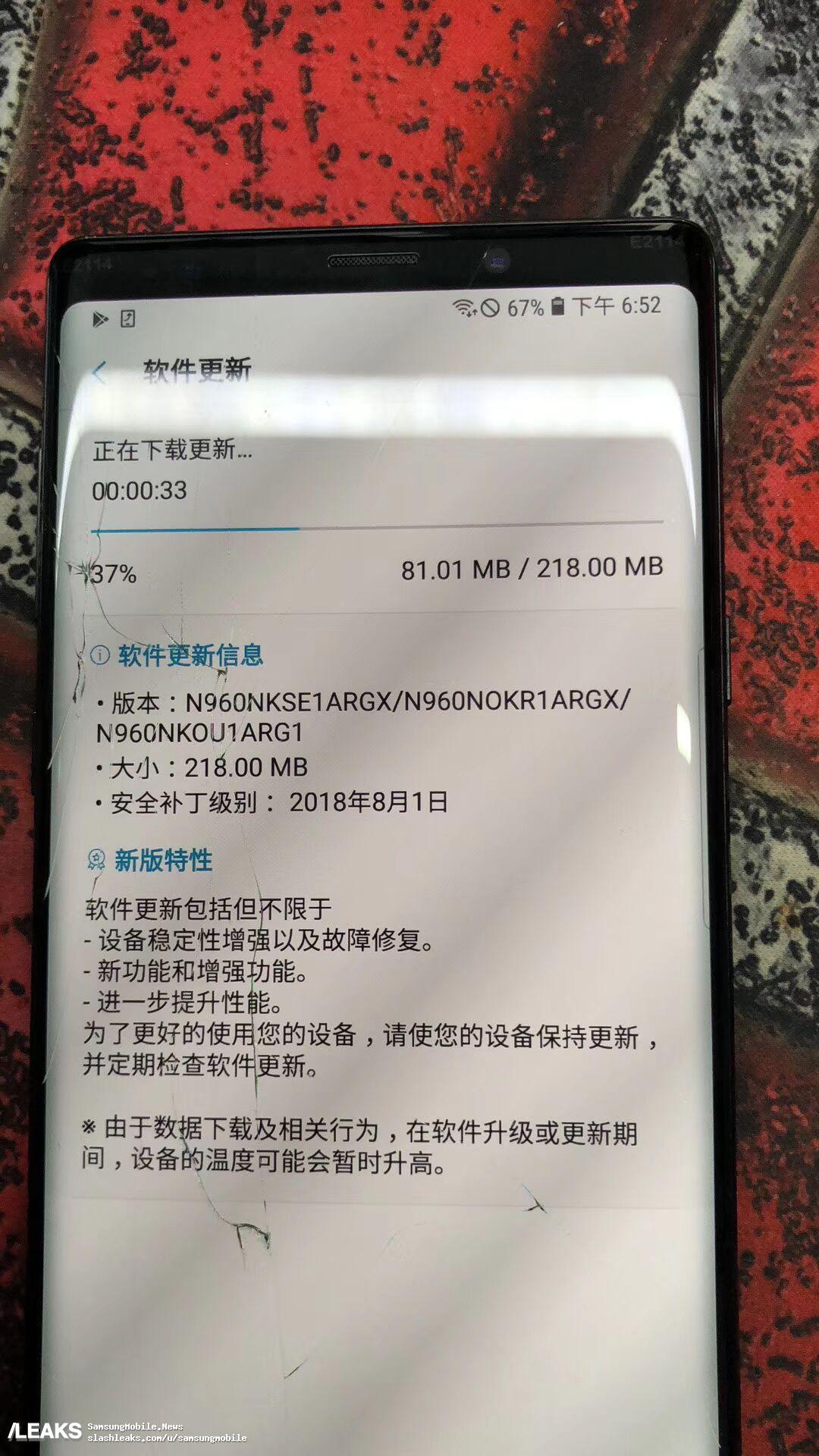 Alleged photo of a Samsung Galaxy Note 9 unit with a broken screen. The photo shows an update available for the device
In the first pair of shots, we can see the back of the Note 9 in one of the pictures, as well as the "About phone" Settings screen in the other. The model number shown in Settings (SM-N960U) seems to be consistent with Samsung's model numbering scheme (the Galaxy Note 8 was SM-N950).
Other than that, the back of the device looks to be completely in line with previous rumors about the Galaxy Note 9 – horizontal, dual-cam setup with the fingerprint scanner beneath. The two stickers on the back also look legitimate, with the first containing edited-out IMEI number and a visible model number that's consistent with what is shown in Settings.
Speaking of Settings, the photo with the broken Galaxy Note 9 also shows an update that's being downloaded onto the device. If the Chinese writing is to be believed, the update includes the August 1st Android security patch.
ALSO READ: