Galaxy Note 9 vs Galaxy Note 8: size comparison
17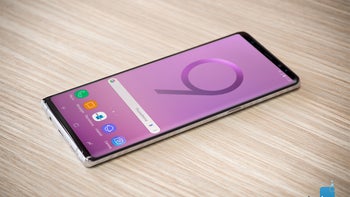 The Samsung Galaxy Note 9 — one of the most anticipated phone announcements of the year — is just around the corner, with an official reveal date set for August 9th. And as is usual with Samsung flagships, we already know pretty much everything there is to know about the Note 9 a good few weeks before its release. Leaks over the past month have already
revealed the price of the Galaxy Note 9
, the
device itself
, and the all-new,
Bluetooth-enabled S Pen
, which will be the major differentiating factor between the Note 9 and the Note 8, functionality-wise at least.
We even managed to get our hands on some CAD drawings of the Galaxy Note 9, which have revealed the device's dimensions. As we'd already expected, it is almost the same size as its predecessor, the Galaxy Note 8. Seems like this year, the Note 9 will be more of an iterative upgrade over last year's phablet, much like the Galaxy S9 and S9+ were refinements of the formula established by the S8 models last year.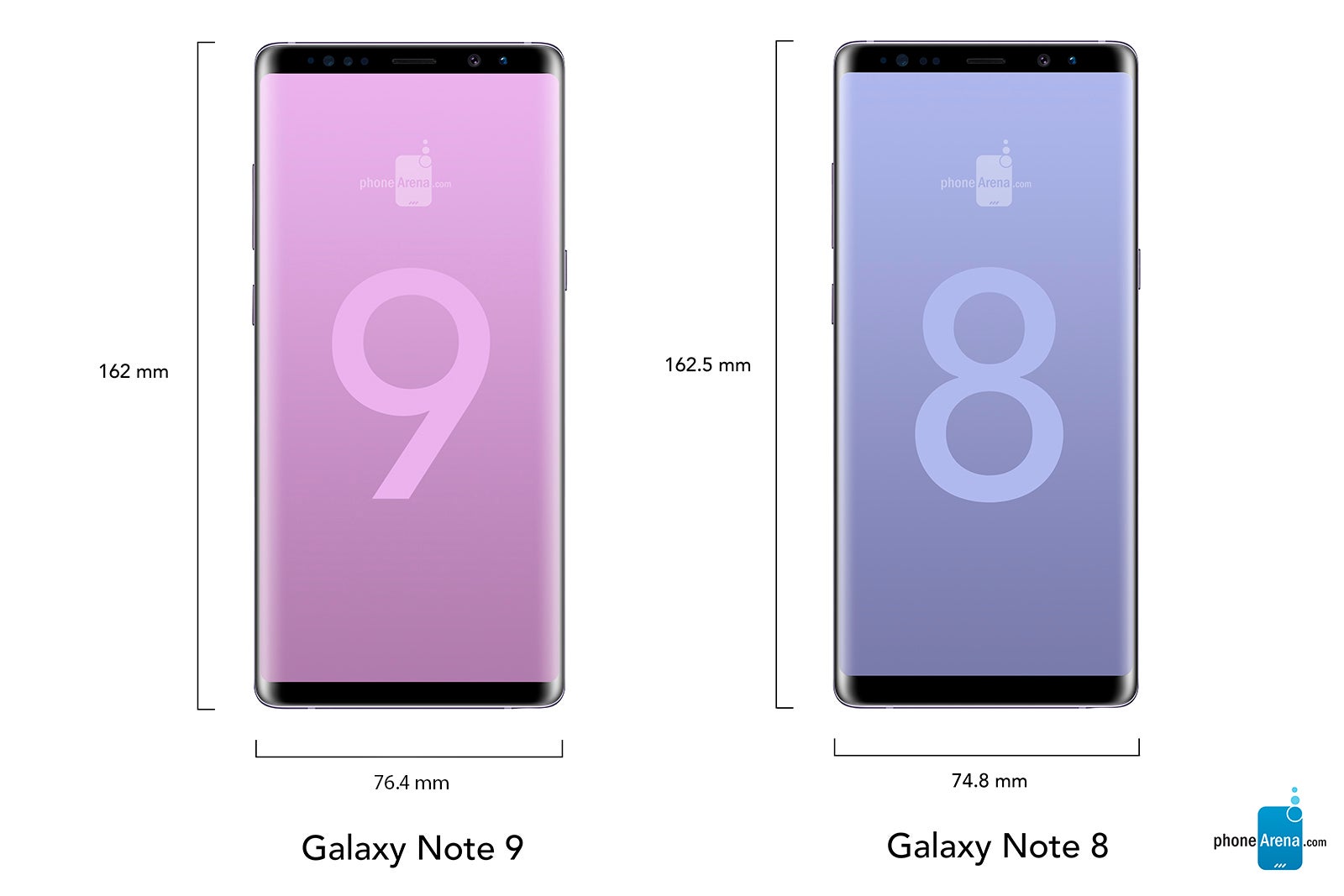 Samsung Galaxy Note 9 dimensions based on CAD drawings for the device vs Galaxy Note 8 size
Galaxy Note 9: 162 x 76.4 x 9.5 mm
Galaxy Note 8: 162.5 x 74.8 x 8.6 mm
The Galaxy Note 9 will feature a 6.3-inch QHD+ display, almost identical to the one on the Note 8. In fact, the biggest design change this year comes in the form of a relocated fingerprint sensor on the back of the Note 9. This is something we expected to happen, given how many people have complained about the placement of the fingerprint sensors on the Note 8 and the S8 models. Interestingly, however, this was reportedly done not so much to prevent the lenses from being smudged by accidental taps, but to allocate more room for a bigger battery, as shown in the image below: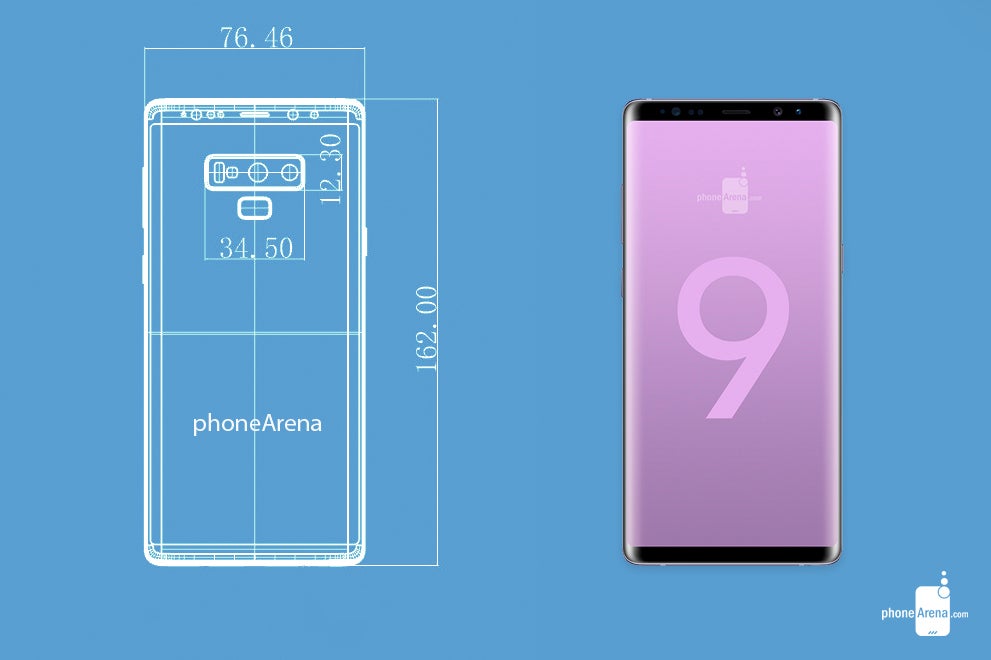 CAD drawing of the Samsung Galaxy Note 9 next to a render of the device
As far as bezels go, there won't be a big difference between the size of the Samsung Galaxy Note 9 and the Note 8 size. The Note 9 has a thinner bottom bezel, but not by much, and that's pretty much it. But even though the design will be similar to last year's, the Note 9 will feature a functional upgrade over its predecessor in the form of a revamped, Bluetooth-enabled S Pen. If this will be enough to make the Note 9 stand out, remains to be seen.
Some of the rumored new S Pen features include remote music playback control, using the S Pen as a remote camera shutter, unlocking the Note 9 when the stylus is out of the device, and improved AirCommand integration in different apps. To learn more about the new S Pen, check out the stories below.

Related stories:
Disclaimer: The images featured in this material have been made by PhoneArena and are based on preliminary information about the respective device(s), such as, but not limited to, factory CAD blueprints and live photos of the device(s), or accessories thereof. As such, the images found herein may not be fully representative of the final design of the device(s).