Unlocked Samsung Galaxy Note 9 is cheaper than ever before on eBay right now
16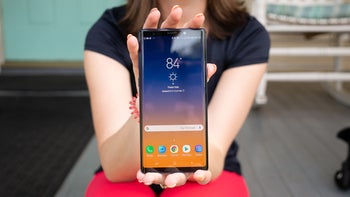 While Samsung's flagship Android handsets don't typically retain their retail value quite as well and
as long as rival iPhones
, it's obviously way too early for the
Galaxy Note 9
to have substantially depreciated.

You'll probably have to wait quite a few more months to see the factory unlocked Note 9 sold at an irresistibly low price by top-rated merchants like Never MSRP, but for the time being, an $865.99 listing should do just fine.
It was only a couple of weeks ago that a different eBay seller was charging a
then unbeatable $930
for a brand-new, unused, unopened, and undamaged Galaxy Note 9 in its original packaging, so if you didn't rush to pull the trigger, you can now save an additional 65 bucks or so.

The phone is in the exact same condition, it's not region-locked, so you can (technically) use it anywhere, supporting LTE speeds on GSM networks and packing a Samsung-made Exynos 9810 processor.

Standard US shipping comes free, sales tax is only charged for Texas deliveries, and you can even order the marked-down Note 9 from abroad, although you'll obviously need to pay extra for international shipping. Last but not least, you can choose from a full quartet of color options, including Metallic Copper, Lavender Purple, Ocean Blue, and Midnight Black. As always, quantities are limited at these special prices.