Latest Galaxy Note 10 rumors bring the headphone jack back on the table (aaand it's gone)
23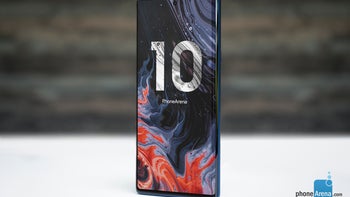 UPDATE
: Unfortunately,
it appears we've been duped
by early pre-release units of the Note 10 and Note
10 Pro
that came with "fake" headphone jacks... for some reason. While it's still not 100 percent etched in stone that Samsung will indeed kill the audio connector, it's definitely not looking promising... yet again. The original story follows, with the rest of the rumored information likely to pan out, at least for the time being.
Galaxy Note 10 speculation
has been all over the place in the last few months, but after a fairly lengthy period of confusion and sensationalism, things are starting to settle down, with the latest rumors pointing to a fresh design and plenty of exciting upgrades but nothing too out of the box. In fact,
the two most divisive changes
expected to happen just a little while back may not go down after all, at least not until next spring's
Galaxy S11
lineup.
We're talking about those pressure-sensitive, invisible alternatives to the side-mounted physical buttons we never really expected to go anywhere, as well as the controversial headphone jack-killing move. Although there's no new evidence to support these claims, we're inclined to
take Max Weinbach's word
for it. The XDA writer and fast-rising Twitter leaker has more info than that on both the
Galaxy Note 10
and Note 10 Pro, courtesy of an unnamed source who purportedly "got to play" with the two devices in their advanced pre-release form.
"Almost perfect" renders, but there's still hope for good old jack
Even though several
credible reports
and a number of extremely plausible renders have strongly hinted at Samsung's intentions to exterminate the traditional 3.5mm audio connector, we now believe the headphone jack is not going anywhere. That's mostly because, well, we
want
to believe, but it's also interesting to point out the gossip tide appears to be turning.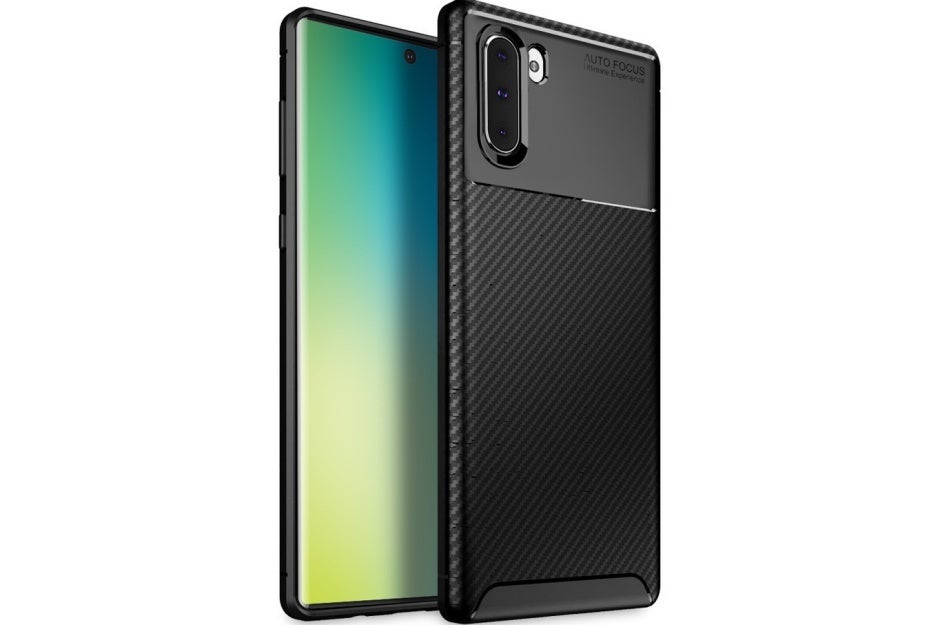 In addition to Weinbach,
Olixar cases pictured by Mobile Fun recently
seem to suggest the Note 10 and Note 10 Pro will leave a little space on the bottom for users to physically plug in their old headphones. It's subtle and you may not notice it at first, but a few of the renders definitely have a small cutout in just the right place for a jack.
Loads of cameras, Sound on Display technology, and a surprising omission
A lot of the purported intel provided by Weinbach's inside source today is not particularly shocking, reiterating and thus supporting the credibility of existing rumors floating around the web. That includes
three vertically-aligned shooters
on the back of the smaller Galaxy Note 10 variant (a la the
iPhone XS
, but don't call it a copycat), as well as a fourth imaging sensor separated from this module on the Pro model and located under the flash to the right of the triple lens stack.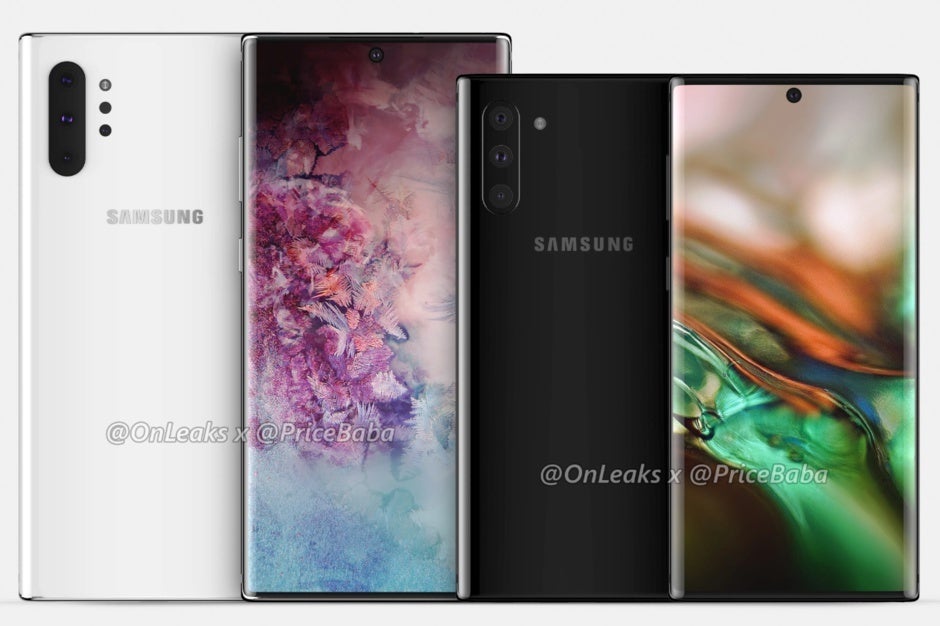 We're also not very surprised to hear Samsung is gearing up to eliminate the top speaker grill, which most likely means the Note 10 and Note 10 Pro will use their screens to produce sound through vibration. The
groundbreaking Sound on Display (SoD) technology
has already been adopted by the
LG G8 ThinQ
, but our hope is Samsung will be able to execute it better and not cut any corners in terms of audio quality.
What's certainly unexpected is that the non-Pro Galaxy Note 10 could come without a microSD card slot, which probably means the larger variant will support external storage expansion. That would be a pretty bizarre move on Samsung's part from at least a couple of standpoints. For one thing, the company has worked this advertising angle tirelessly in the past, promoting last year's Note 9, for instance,
as "terabyte ready"
with the obvious help of expandable memory. At the same time, it doesn't sound like a good idea to deprive the smaller, lower-end, and lower-cost model of features taken for granted by so many users.
Interestingly, this particular rumor reminds us of something similar pulled by Huawei a couple of years ago. But even then, it was the higher-end
Mate 10 Pro
that ditched the microSD card slot, not the "regular"
Mate 10
.