Galaxy Note 10 will come with time-of-flight cameras, lens maker confirms
4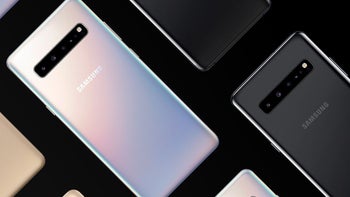 Remember the enigmatic "better spatial perception" in the first leaks explaining what a fourth rear sensor will bring to the hexa-camera
Galaxy S10 5G
? Samsung, it turns out, has been developing time-of-flight (ToF) camera sensors to go into its smartphones this year, using the S10 5G for a cameo.
The tech is different than the 3D structured light face-reading kits on the front of phones like the iPhone XS, and there are already other phones on the market with a ToF sensor like the LG G8 or P30 Pro. What does a
3D-sensing ToF camera
do at the back?
It offers deeper facial recognition and helps with gesture navigation in the case of the G8, and can create better bokeh in portrait mode. It can even be used for augmented reality (AR) experiences, like trying on new clothes in the virtual domain, or even in placing virtual IKEA furniture around the house in real time, as its scanning abilities reach much further than the structured light that Apple uses for Face ID.
Samsung is apparently betting big on ToF technology for its future phones, and plans to bring it downmarket to the A-series as well. First stop after the Galaxy S10 5G, though, will be the Note 10 that is about to be
announced on August 7
. This one is rumored to come with not one, but two ToF sensors - one on the back and one at the front - and Samsung will obviously need much more sensor and lens supply for said time-of-flight onslaught.
In a timely claim, Korean media is
reporting
that the local lens-makers from Kolen are building new facilities in Vietnam, near the factories that make the Galaxy S and Note lines and those will start off with ToF camera making directly after their inauguration. A Kolen representative quelled all doubts where the mass time-of-flight sensor production will be going by issuing the following statement:
We are planning to produce lenses through our new plant in Vietnam according to Samsung Electronics' plan to expand application of TOF lenses for its Smartphones.
There you have it, if you had any suspicion that the camera on the Note 10 won't be at least as good as the one on the current top-of-the-line Galaxy S10 5G from Samsung, that needs to be put to rest.
Recommended Stories