Samsung could be working on a new Quick Share feature for file-sharing with non-Galaxy phones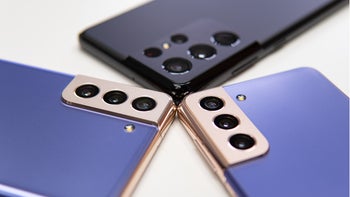 Samsung
's Quick Share is a great option to seamlessly transfer files between Samsung Galaxy phones and other Samsung devices. And now,
SamMobile reports
that Samsung may be planning to integrate an option to share files between a Galaxy and devices from other brands, and more specifically, those made by OPPO, Xiaomi, Vivo, or other China-based smartphone companies.
Samsung will reportedly collaborate with Chinese companies for better file sharing
SamMobile sources have reported that Samsung has apparently joined the Mutual Transmission Alliance (MTA), a group founded by China-based OPPO, Vivo, and Xiaomi. Other members of the alliance include ASUS, Black Shark, Hisense, Realme, Meizu, OnePlus, and ZTE.
Reportedly, Samsung is going to integrate MTA protocols into Quick Share, making it possible to share files with smartphones and laptops from other brands.
The tech behind it: MTA protocols use Bluetooth LE in order to scan the surroundings for compatible devices, and the file-sharing itself is accomplished via a Wi-Fi Direct-based Pier-to-Pier connection. The average file sharing speed through this protocol is 20Mbps. Files that can be shared this way include audio files, documents, images, videos, and more.
However, this has not been officially announced by Samsung, so keep in mind that there is no information on when Samsung will be rolling out the improved file-sharing system. We expect more info to start showing up in the following months. Of course, we still have Google's Nearby Sharing feature that's currently used in these situations, so have to wait and see how much better can Samsung actually make the file sharing experience.