Samsung closes up China factory as regional smartphone woe intensifies
4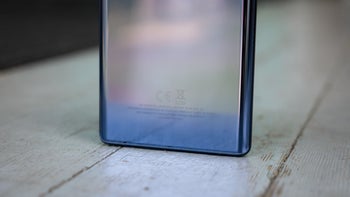 It's a pretty well-documented fact that both
the global leader of smartphone shipments
and the
mobile industry's profit champion
have been
struggling in China
for the past few years. While the market is in sharp decline, sales numbers around those parts still exceeded 100 million units in Q3 2018, according to Canalys.
Apple's iPhones accounted for just 9 percent of that total, based on a different report compiled by Counterpoint Research, while Samsung held a microscopic 1 percent local share. With that in mind, it shouldn't be too shocking to hear the Galaxy makers are pulling the plug on
one of two mobile phone manufacturing plants in China
.

The factory in question is located in Tianjin, which just so happens to be the world's 11th most populous city, currently employing about 2,600 people. The workers will naturally be compensated when the facility shuts down in no more than a few weeks, and some of them may be able to transfer to other Samsung plants.

According to Korean media reports that Samsung declined to discuss, the soon-to-be-closed Tianjin factory was used to produce around 36 million phones a year, while an additional 72 million units or so are manufactured in a Huizhou plant that's unlikely to go anywhere.

Before you jump to conclusions, this drastic measure doesn't necessarily mean Samsung is looking to reduce its global smartphone manufacturing efforts. That could definitely happen if the company keeps losing market share to the likes of Huawei and Xiaomi, but for now, it simply means those Chinese resources would be better used elsewhere.

Specifically, in Vietnam or India, where labor is cheaper and Galaxy devices are actually popular. For its part, Samsung confirmed the "difficult decision to cease operations" in Tianjin in "ongoing efforts to enhance" production efficiency, while highlighting the importance of the Chinese market and the company's renewed commitment to "actively participate" in regional economic policies by "fostering growth in the components industry."