Bixby will gain third-party app support soon as Samsung tries to properly challenge Amazon
4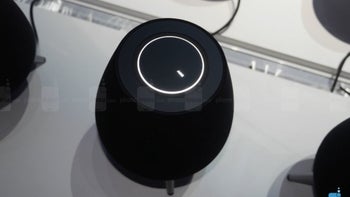 Samsung was a latecomer to the flourishing virtual assistant market, releasing Bixby around a year after Google's own belated answer to veterans Siri and Alexa. But while
Google Assistant's rise
was fast and steady, capitalizing on the company's artificial intelligence prowess, Bixby had great trouble growing smarter and more popular.

Get ready, devs, as Samsung Mobile CEO DJ Koh has told CNBC both an SDK and API are in the pipeline. The software development kit will allow anyone to build apps and services compatible with the company's digital assistant, while the application programming interface is meant to enable Bixby integration with existing apps.

Those are hardly innovative tools, as Google, Amazon, and even Apple have long supported efforts from outside developers to boost the Assistant, Alexa, and Siri's skills. But right now, Samsung badly needs to level the playing field, at least in theory, before trying to find ways to actually differentiate Bixby.
Koh believes Bixby's "long journey" has barely started with the launch of a 2.0 version embedded in the Note 9, expecting "this baby to grow" once its "ecosystem" is opened in November. That's right, the aforementioned SDK and API are scheduled to roll out soon, although unfortunately, we still don't have an exact release date or price point for the company's
Galaxy Home
smart speaker.