You can't disable the Bixby button on the Galaxy Note 9
56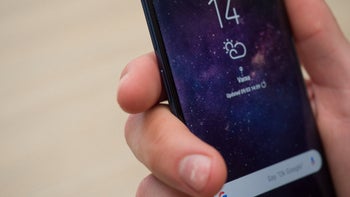 The Bixby button has been a polarising topic ever since Samsung introduced it on Galaxy S8 models last year. One of the first things people sought to do with the dedicated assistant button, was (of course) to remap it to perform a different function. Something useful, like launching the camera app, or whatever else, but Samsung was quick to release a software update that prevented this (at least temporarily).
But although Samsung didn't offer any customization of the Bixby button out of the box, people who were fed up with accidentally pressing the button when using their phones (especially while unlocking), could at least disable the button and call it a day. Things have changed on the Samsung Galaxy Note 9, however, as fully disabling the button is no longer possible.
This not only means that you're stuck with the physical button the way it is, but also that remapping apps will no longer work as intended. The developer of the popular bxActions app, which allows users to assign new functions to the Bixby button without rooting their phones, has spotted the change in Samsung's latest flagship and says that this will affect his app, as well as other, similar ones.
Unfortunately, this is a deliberate change on Samsung's part, as the move concurs with the release of Bixby 2.0 – an updated version of Samsung's virtual assistant that's been in the works for some time. We can confirm that the setting to turn off the Bixby button is not available on our Galaxy Note 9 unit.