Samsung working on a device with four main cameras, unusual chain of tweets suggests
10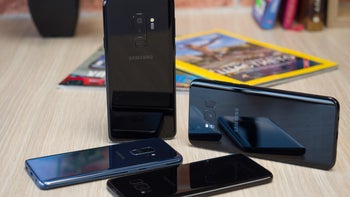 What's better than a leak about an upcoming device? A leak that you must decipher! Well, the tech personality Ice Universe (@Unverselce) managed to get people's attention with a very simple tweet that contained only five words:
Naturally, people assumed it refers to a Samsung device that has four cameras. That on itself isn't very interesting, phones with two main cameras and two selfie cameras already exist, and LG is about to release a phone with five cameras in total.

Where things get interesting is that after users rightfully suggested that it means two front, two back cameras, Ice Universe shortly replied: "all back". Now, that's when we raised our eyebrows. Considering that the
Galaxy Note 9
has two main cameras and makes some of the best pictures among smartphones, it sounds unrealistic that Samsung is currently making one with twice as many cameras. Like us, you might think it's probably some prototype that we won't see until next year or even the one after that, but that's where things get even weirder. After another user asked if we should expect this mysterious device in 2019 or 2020, the original poster simply said "2018". While that, if true, is enough to make us scratch our heads, in another response to a comment, Ice Universe says that the device in question is not part of the Galaxy S series or the upcoming
foldable smartphone
, currently dubbed Galaxy F. The latest phone from the Note series
just came out
, so that's out of the question as well. If the rumor is about a smartphone, it must be in a class of its own.
So, to sum it up: a device (never said it's a smartphone) made by Samsung that has four cameras on the back (Which means it has a front, woah!) and will be out by the end of the year. There aren't many months left in the year and the fact that until now there have been no hints about something like that, makes us a bit skeptical. However, Ice Universe has leaked correct information in the past, so he might be onto something again.
We wouldn't mind if Samsung surprises us with an unusual device that it had been secretly working on, but we'll need more than a few tweets to get our hopes up.