California assemblyman gives in; road is now clear for California's net neutrality bill to pass
16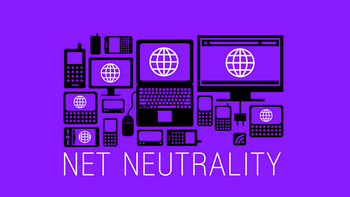 Santiago was attacked on social media for his stance, especially when it was discovered that
AT&T contributed to his campaigns
. The Assemblyman said that he watered down SB 822 because he was concerned that consumers would lose the benefit of zero-rated plans if the bill passed as written.
Apparently, Wiener and Santiago were able to work out their differences and the latter agreed to put back the provisions of the bill that he removed. And that should provide a clear passage for the bill to become law. The California State Assembly is run by Democrats and Governor Jerry Brown is one as well. This is outstanding news for supporters of net neutrality since a number of other states have similar bills going through the legislative process. Many are looking at California to gauge the chances of their own success.
For those not familiar with the backstory, net neutrality forces ISPs and wireless providers to treat all streaming content the same. It prevents an ISP or wireless carrier from getting paid extra by a streaming content provider for the use of an "express lane" offering faster data speeds, and improved resolution. It also prevents these carriers from blocking certain content that they might not agree with philosophically.
"We need to ensure the internet is an open field where everyone has access, the companies that are providing internet access are not picking winners and losers."-State Senator Scott Wiener