Best Buy can hook you up with an 'excellent' unlocked Razer Phone 2 for as little as $308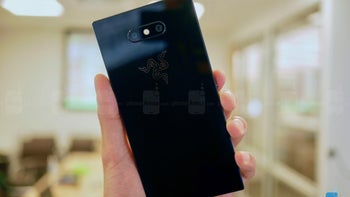 After going down from an $800 list price to $400 as part of Amazon's Prime Day blowout a couple of weeks ago, we recently told you how you can get an
even cheaper unlocked Razer Phone 2
on its manufacturer's official website with no membership requirements or strings attached of any sort.
Meanwhile, choosing to activate the
gaming-centric handset
on Verizon or AT&T right off the bat will further reduce the discounted $380 price to 350 bucks at Best Buy. But believe it or not, the retailer has an even sweeter deal in place at the time of this writing, charging $307.99 for an unlocked Razer Phone 2 in "open-box excellent" condition.
Obviously, that technically means you won't be purchasing a brand-new, unused, and unopened unit here, but Best Buy claims the devices on sale both on and offline "look brand new" while including "all original parts/accessories" and "typically containing" their original retail packaging as well. In other words, you shouldn't be able to tell these are actually not all-new phones as far as both the cosmetic condition and functionality is concerned.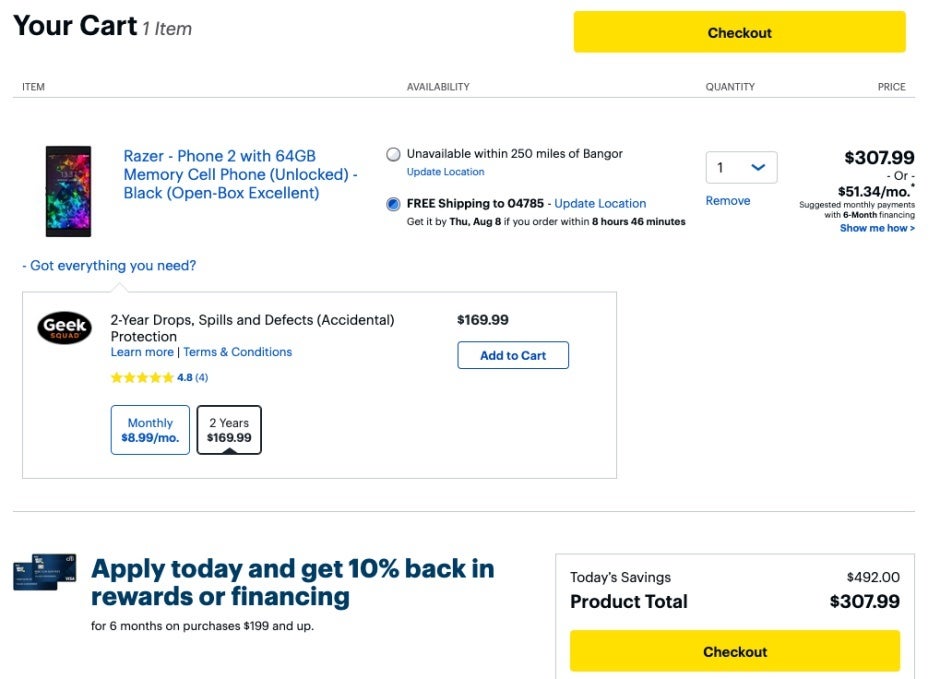 If you want to save a few extra bucks, "open-box satisfactory" and "open-box fair" units are also available at $299.99 and $287.99 respectively (for store pickup only), but their "minor to moderate cosmetic signs of use" and "significant cosmetic signs of use" respectively make these devices far less desirable than those fetching $307.99 a pop. By the way, you'll have to select "activate later" on the product webpage over at Best Buy below and click on the little "open-box" option under the $399.99 price to reveal these deals and choose the one that best fits your needs and budget.
The PhoneArena team is working hard to stay on top of the Best Prime Day Sales on Amazon, as well as other retailer deals. Check our deal hub often to see which ones you'll like!
At a little over three Benjamins in "excellent" condition, the Razer Phone 2 certainly feels like a steal, packing a powerful Snapdragon 845 processor, sizable 4,000mAh battery, 8GB RAM, and 64 gigs of internal storage space. Of course, the key selling point is that unrivaled (
at least in this price bracket
) 120Hz display, but the dual 12MP rear-facing camera setup and dual front-firing stereo speakers are obviously no pushovers either. The unlocked Razer Phone 2 also runs
Android 9.0 Pie
on the software side of things, although we wouldn't exactly hold our breath for a very timely Android Q update.

Check out the deal here
Recommended Stories