Razer Kishi V2 for Android now supports games that use touchscreen controls only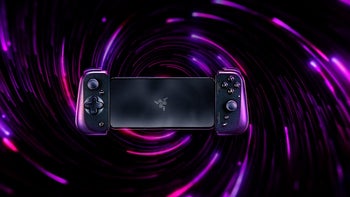 Razer has just announced that its popular Android controller, the
Kishi V2
, is getting an important update that adds support for games that only use touchscreen controls. The free update is now rolling out to all Kishi V2 controllers worldwide and the new features should be available to everyone by the end of the month.
The new ability to play Android games that require touchscreen controls was made possible by an interesting solution that combines both hardware and software elements. Called Virtual Controller Mode, the new feature is being pushed out via the Razer Nexus app, which can be
downloaded from the Google Play Store
.
According to Razer, the new feature will be rolled out to the Razer Edge as well sometime in the next few months. If you're considering Verizon's version of Razer Edge, that piece of hardware is likely to get the free update too, but the timing will depend on how fast the carrier will approve it.
Unfortunately, the iOS version of Razer Kishi V2 isn't getting the new Virtual Controller Mode, at least not yet. Razer didn't mention anything about the new feature coming to its Kishi V2 controller for iPhone.
Keep in mind that while Razer's Nexus app isn't required to play Android games with the Kishi V2, it is mandatory if you want to be able to play games that can only be controlled using the touchscreen. On the bright side, Razer Nexus is free and doesn't require any subscription, so if you own a Kishi V2 controller, you might as well download the app to get the new feature.
Officially, the Kishi V2 for Android is compatible with
Razer Phone
and
Razer Phone 2
, Samsung Galaxy S8, S8+, S9, S9+, S10, S10+, S20 Series, S21 Series, Note 8, Note 9, Note 10, Note 10+, Google Pixel 2, 3, 4, 5, 6, and other devices running Android 9.0 or later with similar dimensions to these supported devices.