Qualcomm and Intel want the US government to reconsider its Huawei ban
4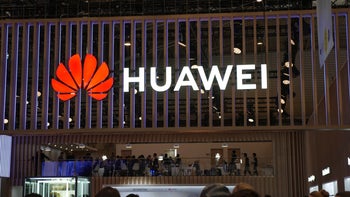 While some of Huawei's biggest US-based business partners,
including Google
,
Qualcomm, and Intel
, have been quick to confirm every intention to comply with any and all restrictions imposed by the Trump administration, it seems these same companies are trying to convince the powers that be that a ban is not such a great idea.
Huawei suggested as much when it first tried to
downplay the potential impact of US sanctions
on its "core technologies" and revenue streams, claiming a number of unnamed US parts suppliers and various associates were "making efforts to persuade the US government to let them cooperate with Huawei" going forward. Almost a full month later, we're getting a peak behind the curtains of these "efforts" thanks to several "people familiar with the situation"
quoted by Reuters
.
Apparently, both Qualcomm and Intel have indeed been "quietly" lobbying to help Huawei out of this political mess, which would indirectly cost the two major chipmakers and many other US businesses a great deal of money. According to one estimate,
the world's second-largest smartphone vendor
spent no less than $11 billion on various US-made components in 2018 alone, with Qualcomm and Intel naturally being on the receiving end of a big chunk of that dough.
What these companies and possibly others in a similar situation are reportedly arguing in discussions with Washington officials is that
last month's controversial executive order
should be revised to leave out "technologies that do not relate to national security." Put plainly, Qualcomm would like to continue selling chips to Huawei for use on smartphones, which are "unlikely to present the same security concerns" as the Chinese tech giant's 5G networking equipment.
For its part, Google approached the matter a little differently not long ago, wanting to stay in business with Huawei to prevent the spread of an
insecure Android replacement
that the company is
internally working on
. At the end of the day, the aim is to "prevent harm to American companies", but it remains unclear if President Trump will be persuaded by these arguments to tone down his
trade war with China
. If not, it sure sounds like Huawei is far from the only mobile industry player that stands to lose a fortune here.