Google Pixel Buds will now let you decide which apps will whisper sweet notifications in your ears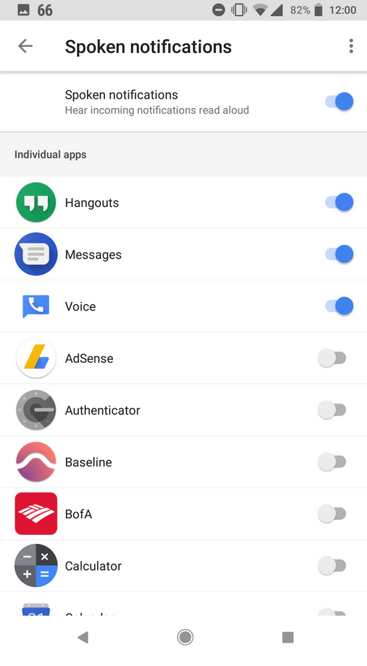 Update will allow Pixel Buds wearers to decide which apps to receive Spoken notifications from
New settings are rolling out to the Google app that will allow those wearing Google Pixel Buds to decide which apps will send Spoken notifications through the ear buds. Previously, the Pixel Buds wearer could choose between enabling the notifications or disabling them completely. While that toggle switch is still part of the settings menu, following the update a list showing all the apps on a Pixel Buds owner's phone is listed directly underneath the toggle switch. Each app can be enabled or disabled for Spoken notifications on an individual basis.
By default, all messaging apps on the user's list are set up to verbally announce notifications through the wearable accessory. The other apps will need to be enabled in order to do likewise. This will allow for more customization and give Pixel Bud wearers the option to decide what information they want to be interrupted with.
To get to the settings, click on the Google app. Under the Google Assistant heading, go to
Settings
>
Devices
>
Pixel Buds
>
Spoken notifications
, and you'll have access to the list of apps on the handset. From there, each app has its own toggle switch allowing users to decide which apps can whisper sweet notifications in their ears. Keep in mind that this is not an update to the Pixel Buds themselves. The feature appeared after version 8.2 of the Google app was installed on an Android handset, indicating that it is the app that receives the update.
source:
9to5Google