Yes, OnePlus will be releasing a foldable phone later this year
5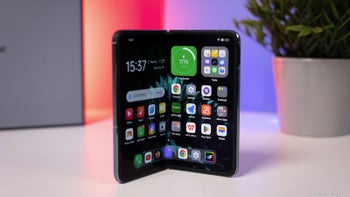 In news that surprises no one, OnePlus announced today at MWC'23 that its working on a foldable phone that will see the light of day later this year. This is important news as it potentially sets the stage for the first serious competitor to Samsung's foldable phones in the US, which have been running rampant on the local market for foldables.

The
Galaxy Z Fold 4
and the
Galaxy Z Flip 4
, as well as most of their predecessors have had lax competition; the upcoming OnePlus foldable could definitely upset this established status-quo. As a refresher, OnePlus announced the
OnePlus 11
just a few weeks ago, streamlining its portfolio and leaving the door wide ajar for more exciting announcements later this year.
"Our first foldable phone will have the signature OnePlus fast and smooth experience. It must be a flagship phone that doesn't settle because of its folding form, in terms of industrial design, mechanical technology, and other aspects. We want to launch a device that aims to be at the pinnacle experience of today's foldable market,"
said OnePlus COO and President Kinder Liu, essentially revealing
OnePlus
' plans for the remainder of 2023. Surely, the company could also announce another traditional flagship phone later this year, quite possibly a OnePlus 11T, accompanied by said foldable.
OnePlus doesn't really reveal too much about its upcoming foldable phone, but we've been hearing rumors for some time now that the never-settling company could essentially
borrow
most of the hardware from sister company Oppo. In particular, the
Oppo Find N2
name has been regularly thrown in as the most possible "donor" for OnePlus' foldable endeavor. Surely, some patent-related hoops and hurdles will possibly have to be resolved before OnePlus' version of the Oppo Find N2 could get released in the US.
The Oppo Find N2 was released in China back in December, with a large 7.1-inch internal display, Snapdragon 8+ Gen 1 on deck, 16GB of RAM, and 512GB of storage. Quite the hardware setup, but given that OnePlus will be released much later in 2023, we expect certain hardware improvements. Most notably, the Snapdragon 8 Gen 2 could be a very big performance and efficiency improvement that would make the OnePlus foldable phone a competitive entrant on the market.