OnePlus 6T has official Verizon support in the cards, which would be a huge deal
11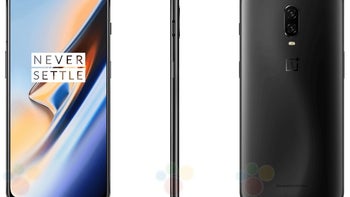 OnePlus has been selling some of the world's best Android smartphones at pretty much unbeatable prices for several years now, but until today, the 6T wasn't shaping up as the greatest "flagship killer" out there.

But the latest OnePlus 6T rumor making the rounds courtesy of "multiple different industry sources" quoted by lead PCMag mobile analyst Sascha Segan sounds like a potential game changer.
Not only is this expected to be the cult brand's first-ever product
sold directly through a US carrier
, but a different local wireless service provider may offer support for it as well. We're not talking just any US mobile network operator either, but the biggest of them all. The "Big Red."

That's right, if these "multiple sources" prove accurate, the unlocked OnePlus 6T could come with LTE Band 13 compatibility, meaning you'll be able to buy the thing from its manufacturer, then take it to Verizon for activation. That all still depends on the carrier's notoriously rigorous certification process, though, which is reportedly not finished yet.
If the OP6T
does
end up featuring LTE Band 13 support
without
Verizon's proper certification, major compatibility issues could arise down the line even if the phone starts off working just fine on America's largest wireless network.
In other words, maybe don't get too excited just yet. And under no circumstances should you expect to see the OnePlus 6T in Verizon stores in addition to T-Mobile shops. If anything big is in the works, it's for the phone's unlocked variant. But this would still be a big, big deal for
a small company
with a worldwide cult following,
mainstream presence in markets like India
, and near-total US irrelevance.
None of the company's domestic rivals can even dare to dream of an official carriage deal with T-Mobile and compatibility with Verizon right now, as the biggest of them all is
effectively banned from major US networks
.