Nokia 9 PureView could come to the US with impressive camera specifications
37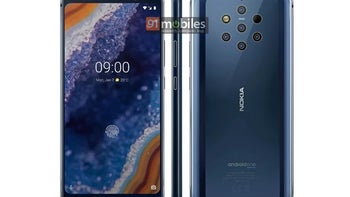 Android power users thinking about picking up a hot new flagship smartphone over the next couple of months may have a hard time deciding what brand to put their trust in. Everyone from
Samsung
to
LG
,
Huawei
, and
Nokia
is preparing to unveil next-gen mobile powerhouses, and in a refreshing change of pace compared to the past few years, it looks like we'll be getting a wide range of premium designs and various exciting camera implementations.
Perhaps the most exciting of them all is that
insane penta-lens setup
repeatedly
rendered of late
on the back of a
Nokia 9 PureView
finally expected to see daylight at the 2019 Mobile World Congress in Barcelona on
February 24
. But what's equally crazy (and intriguing) is that we have reason to believe the brand's first true flagship model in several years will be officially released stateside.
Now that's what we call a US comeback
Technically, there are already plenty of Nokia-branded smartphones US consumers can purchase from authorized retail channels. The
Nokia 2 V and 3.1 Plus
are even available through Verizon and Cricket Wireless, marking a long overdue resurgence of the company's efforts to gain a foothold in a paramount global market with the help of major (and minor) local carriers.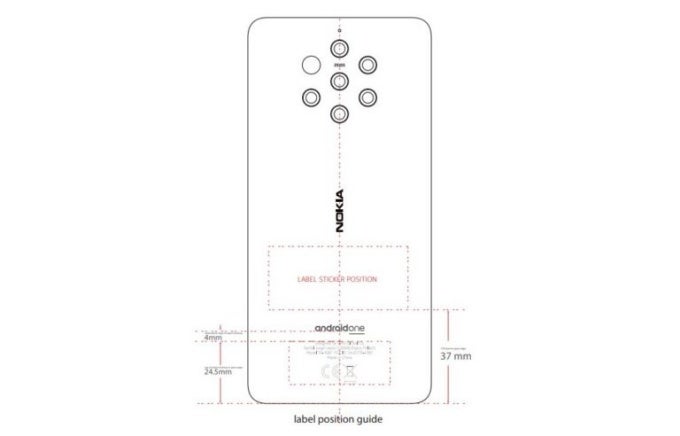 But as you well know or at least can easily guess from their names, the Nokia 2 V and 3.1 Plus are nothing to write home about. They're incredibly affordable, but that's pretty much all they have going for them. Meanwhile, HMD Global, which is actually the company behind Nokia's proverbial rise from the ashes, also sells decent mid-rangers like the Nokia 6, 6.1, and 7.1 unlocked in the US.
The Nokia 9 PureView, of course, is expected to be an entirely different animal, with high-end specs and features including Snapdragon 845 processing power, a hefty battery of around 4,000 mAh capacity, and modern in-display fingerprint recognition. The unreleased hero device recently paid the Federal Communications Commission (FCC)
a regulatory visit
, which didn't appear to reveal anything big at first glance. Just model numbers for single and dual-SIM variants, a predictable Android One logo on the back of the phone, as well as further visual evidence of that bonkers five-camera arrangement with an LED flash and autofocus module also in the picture.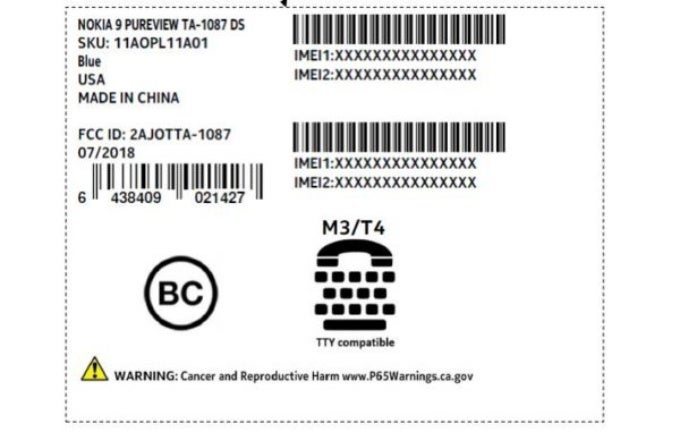 USA, USA, USA!!!
On closer inspection,
NokiaPowerUser discovered
an intriguing "USA" reference on one of the handset's label samples filed with the FCC. This suggests the Nokia 9 PureView will come to the US, most likely as an unlocked phone since no carrier is mentioned anywhere in the official certification documentation. That's certainly not ideal, meaning you'll probably have to pay around $800 or $900 outright to own this bad boy, but it's a pretty big step in the right direction for Nokia, which could soon take on the
top five high-end smartphone vendors in the US
.
About that camera
Remember when we refused to believe there would be five imaging sensors slapped on the shiny glass rear cover of the long-awaited
Nokia 9
? Well, we definitely believe now, following a number of crystal clear,
100 percent reliable leaks
, but... we still have no idea what each individual camera will do. There was a rumor about the five potentially working together to capture the same shot at the same time, letting you pick your favorite picture from a pool of different effects and angles.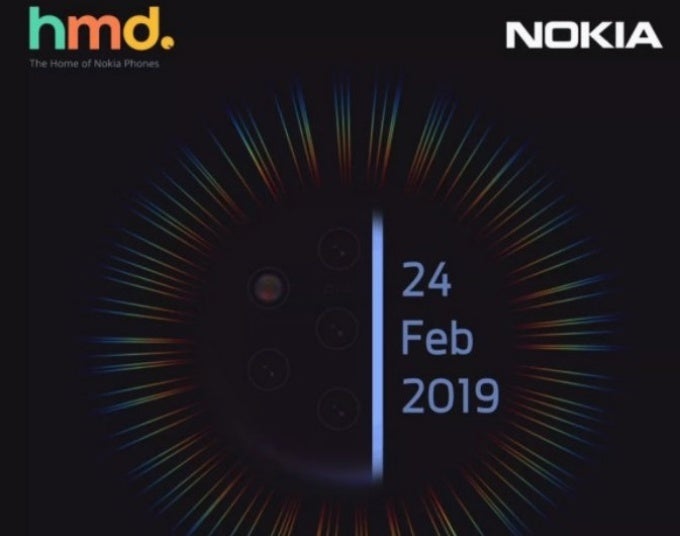 On that note,
a Chinese tipster claims
the device will combine telephoto, wide-angle, and "deep sensing" lens technology to basically provide every available trick in the book for every type of shutterbug and image capturing scenario. Furthermore, we're finally hearing some concrete details on the possible specifications of the Nokia 9 PureView cameras, said to comprise two 12MP, two 16MP, and one 8MP lens.
That would bring the grand total of available megapixels to 64, compared to 68 for the triple-lens
Huawei Mate 20 Pro
, for instance. Still pretty impressive, although
some of the world's best cameraphones
right now are significantly humbler in that aspect, clearly proving numbers don't matter very much when it comes to imaging prowess. Ergo, we'll just have to wait and see what the Nokia 9 PureView is actually capable of in the real world. Besides, this newest megapixel count rumor is impossible to verify for the time being.