Motorola joins forces with iFixit to supply official repair kits for Moto phones
5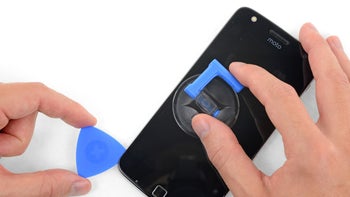 A true mobile industry pioneer during the 1970s, '80s, and '90s, and one of the world's top three phone vendors until a decade or so ago, Motorola is hardly a major rival for the likes of Apple and Samsung nowadays.
The latter is known primarily for its
comprehensive teardowns
of the most in-demand gadgets around, as well as similarly exhaustive repair guides. iFixit also sells repair kits, tools and parts for DIY enthusiasts, including a number of packages endorsed by Motorola now for devices like the Moto Z, Z Play, Z Force, Moto X, X Pure Edition, G5 Plus, G4, G4 Plus, and Droid Turbo 2.

As the 2013-founded company points out, Motorola is the first "major smartphone manufacturer" to support what iFixit stands for. Apparently, "most manufacturers" are not big fans of the independent repair concept, even though offering users the chance to replace a cracked smartphone screen or faulty battery themselves could help greatly reduce the world's growing e-waste problem.

Starting right now, Motorola customers who don't want to send the OEM their broken handsets for often costly repairs can try to fix them at home with the "highest quality parts and tools", as well as "step-by-step guides" included in iFixit's brand-new Motorola Fix Kits.

These are not quite as affordable as you may have expected, circling $40 if all you want to do is swap out an old battery and going all the way up to $199.99 for complete Moto Z Force Droid and Droid Turbo 2 screen and digitizer assemblies.
Hopefully, this "industry-leading" example set by Motorola will be followed by other smartphone brands in the near future, endorsing the
Right to Repair
movement.