Motorola is incredibly offering a free 32GB Moto Z3 Play with every 64GB purchase
13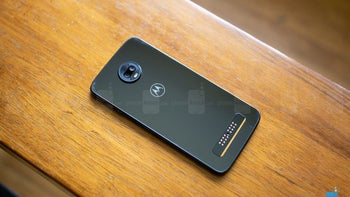 Motorola is probably the most generous tier 1 smartphone vendor in the US, constantly
running awesome sales
on its
extremely popular devices
, whether we're talking about members of the modular Moto Z family or the already budget-friendly Moto G lineup. But even by the company's very high standards, the latest
Moto Z3 Play
deal is... something special.
Granted, this is no longer the newest Moto Z version, but it still comes with a sleek design (no notch) and
respectable overall specifications
, including stuff like a Super AMOLED 6-inch display, 4GB RAM, 64GB internal storage space, decent 12 + 5MP rear-facing camera setup, and a blazing fast side-mounted fingerprint scanner.
You can typically get all that for $500 unlocked, which may not feel like a bargain when the
Moto Z4
starts at the same price with an improved Snapdragon 675 processor (versus the relatively modest 636 under the Z3 Play's hood), as well as a beefed-up battery, larger screen, similar overall dimensions, and a single rear shooter with a top-notch 48MP count. But for a limited time, the aforementioned 500 bucks are enough to buy you not one, but two Z3 Play units.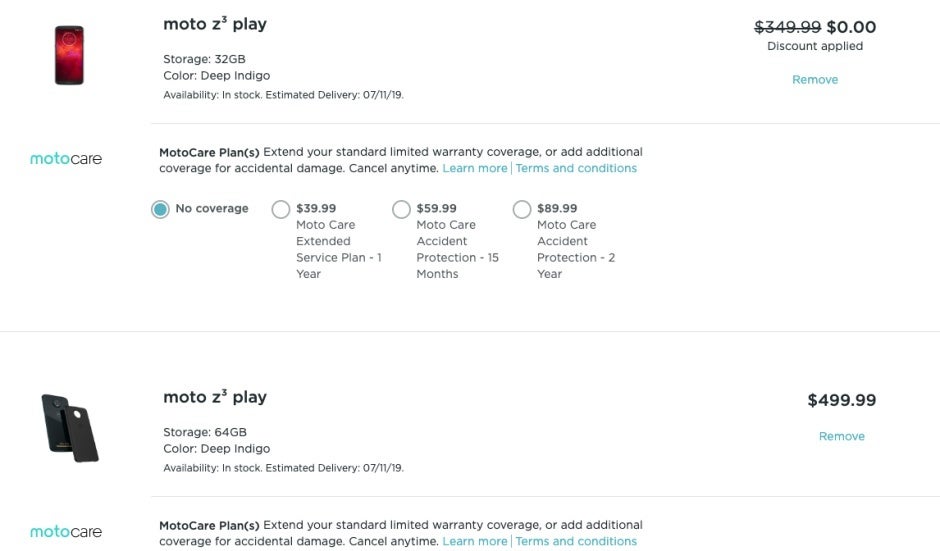 That's right, Motorola is holding a BOGO (buy one get one free) sale on the 2018-released modular phone between today, July 7, and July 13, at 11:59 PM CDT. All you need to do is add both a 64 and a 32GB variant of the unlocked Moto Z3 Play to your cart over on the manufacturer's official US e-store, with the cheaper model instantly dropping from $350 to $0. Yup, you're looking at saving a full 350 bucks here, no questions asked and no strings attached.
Even better, the 64 gig handset will still come bundled with a complimentary Moto Mod of your choice. You get two options, although the Moto Smart Speaker with Amazon Alexa Mod doesn't technically come free, adding $50 to your $500 total. Alternatively, you can pick a Power Pack accessory and pay no extra fee for a magnetic companion capable of boosting your phone's battery life with up to 16 more hours of running time.
Even if you don't necessarily need two new phones right now, a BOGO deal on such a popular device as the Moto Z3 Play is simply too incredibly good to turn down.