On the lookout for a midrange phone? Now you can get a foldable instead!
8
We may earn a commission if you make a purchase from the links on this page.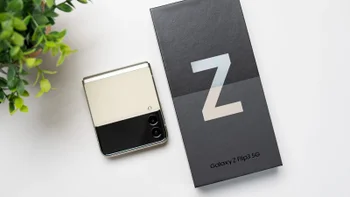 We often bash smartphone manufacturers for the high prices of flagship phones, but deals like the following should remind us that we live in the best time ever. If you plan to buy a midranger and you're ready to spend around $599, you can get a foldable phone instead! Granted, it won't be the latest model, but still, it beats any midranger.
And what's even cooler is that you can choose from two models! Amazon has both the Galaxy Z Flip 3 and the first rebooted Motorola RAZR at $599.99 for a limited time. On paper, the RAZR is the better deal because the listed price is $1,399.99, but almost three years after its original launch, this quote just doesn't hold.
The Galaxy Z Flip 3, on the other hand, is one of the best-selling foldable phones on the market, and even though its successor has been around for a couple of months now, it's still a great phone, especially at $599.
Both phones are factory unlocked US versions and will work with all major carriers, such as Verizon, AT&T, Sprint, and T-Mobile (and also some of the pre-paid ones). The RAZR comes with 256GB of storage, while the Z Flip3 has only 128, and the hardware platforms are also different. You can check the
Moto RAZR 5G review
for more details, as well as the
Galaxy Z Flip3 review
, and also
directly compare the two
.