Study shows that Samsung phones had the highest failure rate during Q1 2018
99+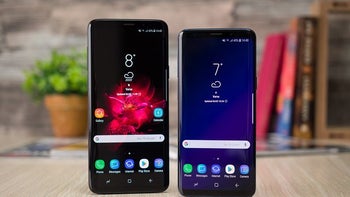 The latest "State of Mobile Device Repair & Security" report issued by data security company Blancco, covers the first quarter of this year. According to the research firm, from January through April, Samsung's phones had the highest failure rate among the manufacturers it tracks at 27.4%. At 22%, the
Apple iPhone 6
had the highest malfunction rate among iOS devices, followed by the 16% failure rate for the
Apple iPhone 6s
. Overall, 15.2% of iOS devices failed during the first quarter of 2018 compared to 18.9% of Android models.
That the iPhone 6/6s should have double-digit failure rates shouldn't be surprising. In 2016, the touchscreens on a number of iPhone 6 and iPhone 6s units stopped working, and a horizontal gray bar appeared.
Dubbed "Touch Disease,"
the problem was apparently related to a decision made by Apple not to use an epoxy on the iPhone 6 circuit boards that it had always used in the past.

While Samsung topped all manufacturers during Q1 with a 27.4% failure rate, Xiaomi was next among Android users with a 14.2% rate. Motorola was third after 9.6% of its devices failed in Q1.
The data was compiled by Blancco using iOS and Android devices handed over to Blancco from carriers and retailers for "testing and erasure." The information found that 74.3% of iOS devices are running iOS 11, while 52% of Android phones are powered by Android Nougat. The latter is one generation behind the most up-to-date Android Oreo build. Here is an amazing stat; nearly the same number of Android users have Oreo installed on their phone (1.3%) as the number running 2010's Android 2.3.x Gingerbread (1.2%)

The biggest performance problems for iOS devices, according to the report, was Bluetooth and Wi-Fi connectivity. That was followed by problems using a headset (like the absence of a 3.5mm jack) and mobile data. Android issues included problems with the overall performance of handsets, and troubles with the camera, microphone and battery charging. Alarming for Androids users and manufacturers, 34% of Android phones had issues with performance during the first quarter of 2018 compared to 10% during the same quarter of 2017.