Over 421 million people got their data stolen in 2022, and many companies won't disclose why
3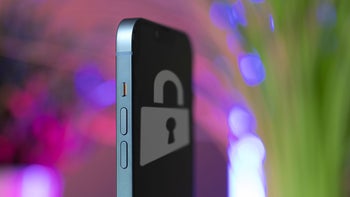 2022 has come and gone, but there's still a ton of data from it to review. For example, the
Identity Theft Resource Center's (ITRC) annual report on data theft
. The good news is that the overall number of data breaches has decreased. However significantly more users' data has been stolen in those fewer instances.
For six years now the number of data theft victims has been on the rise, and 2022 has seen a jump by almost 42%. That amounts to an estimated number that goes beyond 422 million instances where some sort of user data has been pilfered.
The report takes a moment to note the lack of details in numerous reports from certain companies, without pointing fingers in specific directions. And when we say "numerous", we mean "most of them", as the largest category from the report is "Not Specified", followed by Phishing and Ransomware. Only 34% of the reported attacks were properly described.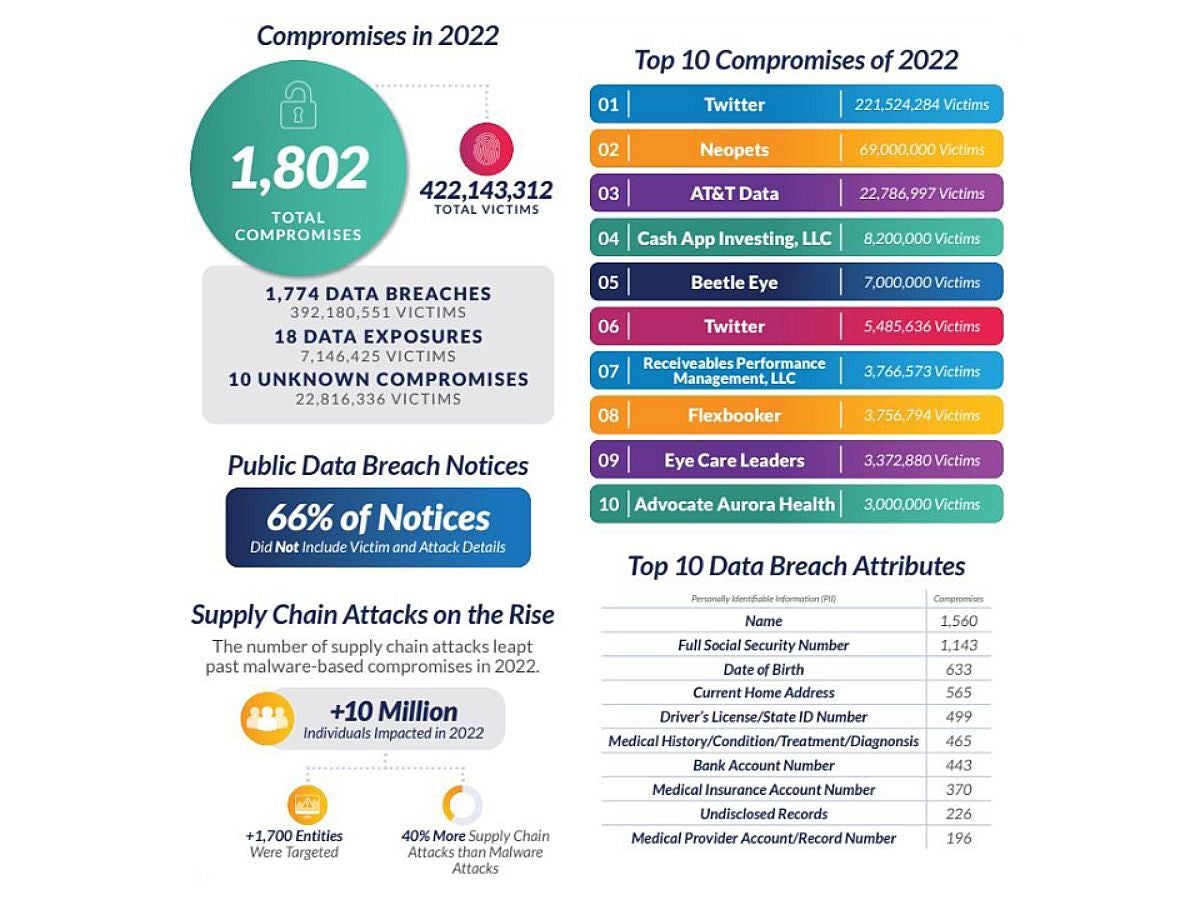 A quick overview of the most important stats from this year's report.
The CEO of the ITRC, Eva Velasquez, labeled this growing concern as a "scamdemic". From her point of view, the lack of reported details prevents businesses and governments from making the right decisions when it comes to data theft prevention in the future.
2022's biggest breach by far was that from Twitter. It contributed with 221 million victims of data theft, which equals to 47% of the total reported number. The other members of the esteemed top five list are: Neopets, AT&T, Cash App, and Beetle Eye.
In most instances, the stolen data was limited to a user's name and social security number, but in other cases it extended to other PII — personal identifiable information, which someone can use to identify or impersonate you.
It's 2023 and we're still talking about strong passwords and two-factor authentication (2FA). And given this
trend
ancy, that won't change anytime soon. Protect your data, people, because companies won't go out of their way to do it for you.