Messenger rolls out default end-to-end encrypted chats to more people, adds new features
2
End-to-end
encrypted chats
isn't a new feature for Messenger. Six years ago, the feature was introduced via Secret Conversations, but default end-to-end encrypted chats has been a beta feature for very long time (and it still is). However, Meta has decided that now would be a good time to enroll more Messenger users into the beta program.
In a new
announcement
released this week, Meta revealed that it has started to gradually expand testing default end-to-end encryption for Messenger. The feature should become available for more people over the next few months. According to Meta, people who will receive the beta feature will be notified in individual chat threads.
As far as the method of choosing who's going to get their chats upgraded with an extra layer of protection, Meta says that it's been designed to be random "
so that there isn't a negative impact on our infrastructure and people's chat experience.
"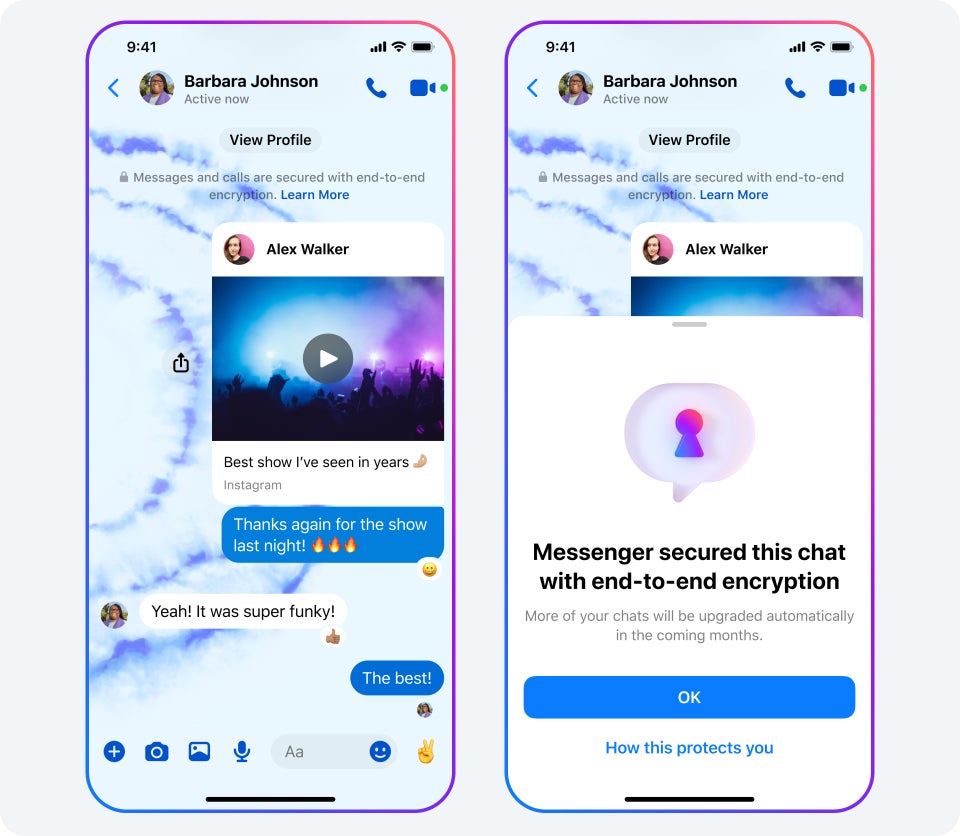 But that's not the only thing that Messenger users will be getting in the coming months. Along with
default end-to-end encrypted
chats, Meta announced the introduction of some new features, like chat themes, custom emojis and reactions and a few more, which will be available into Meta's end-to-end encrypted experience.
Group profile photos is another new feature that will allow Messenger users to pick group profile photos for different chats. The link previews feature has been redesigned for end-to-end encrypted chats to let users see where a link is taking them before they actually click on it.
With the new Active Status feature, Messenger users will be able to see when you're active. Thankfully, the feature can be turned off, which comes in handy if you don't want to be disturbed. Finally, Bubbles (a circle with a friend's picture) is meant to allow
Messenger users
to read and reply to messages while they're using other apps. It needs to be enabled to make the bubble appear whenever you receive new messages. Sadly, Bubbles is only available on Android for the time being.