iPhone 15 Pro Max is delivered to buyer with a dent out of the box; what would you do?
13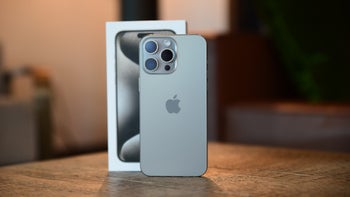 There it is. The box with your new
iPhone 15 Pro Max
has arrived and you can't wait to open the package and set up your phone. You take the phone out of the box and while you marvel at how might lighter it is in your hand thanks to the new Titanium build, something catches your eye. It looks like a small dent! And while you're hoping that your eyes are deceiving you, your finger doesn't lie. Rubbing your finger along the side of the phone, you can feel where the device is dented.
Your four-digit smartphone has arrived damaged but as you can tell by the picture posted by the device owner on
Reddit
, the damage is light to be sure. But for some people, knowing that their brand spanking new
iPhone 15 Pro Max
has a dent in it, albeit a small one, is enough to send them to a dark place. That doesn't seem to be the case with this Reddit subscriber who wrote, "It's really tiny and I will not bother but this should not happen. Besides, once the phone is in a case, the dent will not be visible. Out of sight, out of mind.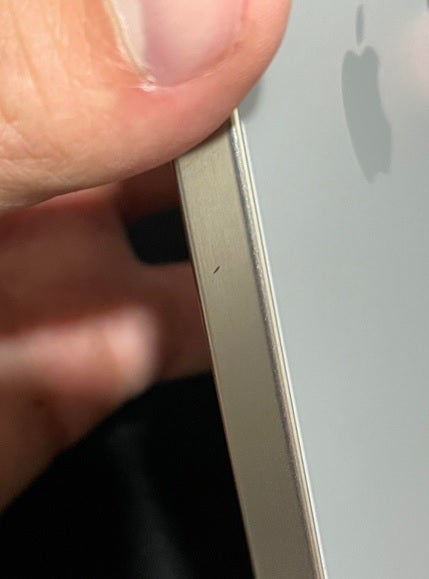 iPhone 15 Pro Max is dented out of the box
Reddit subscribers were quick to pounce on the post. The best response was one that said, "It's of no use now, give it to me." Another good response stated, "I wouldn't be happy with that for the amount of money I spent." As to why the phone owner is not rushing over to the nearest Apple Store to complain, the answer is simple. "I don't have Apple Stores in my country, it will be a hassle to ask for a replace[ment] and it's out of stock everywhere."
It might not be a bad idea for the phone owner to get in touch with
Apple
and send the company a few photographs along with a letter detailing what happened. Apple could decide to do nothing or they might agree to send him a replacement unit or a gift card. Look at it this way, if he spent $1100 on furniture and it arrived with a scratch, don't you think that he would call the retailer that he bought it from?
We don't know what country the device owner lives in, but if you live in the U.S. and your iPhone arrives damaged, you can call Apple at 1-800-676-2775. The number in the U.K. is 0800 048 0408.

Recommended Stories