Instagram gains new captions sticker for Stories in latest update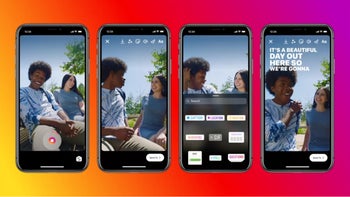 Instagram
users will be happy to know that the captions feature has been expanded to Stories. Previously only available in IGTV and the Threads app, captions have now been added to Stories and Reels to provide users with a better experience.
You may not always be somewhere where you want your sound on, yet you still want to see what your friends and creators are posting. With captions, people can now express themselves in a more effortless yet still meaningful way, and their audience can watch and still engage.
A new captions sticker is now rolling out to Instagram users on both Android and iOS users,
CNET
reports. The captions sticker automatically transcribes speech in videos, but it's only available in "English and English-speaking countries" for the time being. However, the plan is to make captions available to other languages and countries, Instagram confirmed, although the social network didn't offer an ETA.
The text displayed in Stories can be customized by adjusting various aspects, such as the style and color. Users can even edit words if they find any spelling or punctuation mistakes. Unfortunately, the size of the captions can't be adjusted at this time, but you switch to a different background sticker to make the text easier to see.