Why are iPhones getting so expensive?
45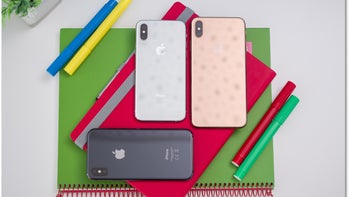 Apple's CEO Tim Cook has famously said that he had seen many iPhone teardowns or bill-of-materials (BOM) estimates, but nothing was even close to what it really costs to concoct, develop and assemble one unit in total costs over time. Still, even if we assume 30% extra costs over the
$390 in components and assembly
that go into an
iPhone XS Max
, for instance, that still leaves Apple a healthy margin which has propelled it to the world's richest company status.
Apple, however, is a very disciplined manufacturer and doesn't jump on every novelty that Android makers stuff into their flagship models. It picks and chooses, waits for a technology to mature, prove itself and fall down in price, then jumps the gun with mass implementation and production. This has allowed it to constantly keep its operating margins very high compared to other companies.
We increasingly get new phone technology and design costs passed onto us
Nowadays, though, even Apple is not immune to the breakneck pace in the mobile industry that forces phone makers to cram an increasing quantity of complex technologies in their handsets, both legacy and new ones, in order to stay competitive. The unique
TrueDepth camera kit
used for
FaceID
on newer iPhones comes to mind, as well as their OLED displays that are a great technology which, however, Samsung has
near-monopoly over
and can set triple the panel prices compared to the times when Apple was only having LCD models.
These have pushed the iPhones' BOM estimates ever higher, as you can see from the chart, and, consequently, the price of Apple wares for the end user has suffered. This is probably valid for all other manufacturers of $800+ handsets that have made the
phone price mission creep
in the last year or two, but usually, we only get detailed cost breakdowns for iPhones, and they are pretty illustrative for this
vicious circle
unpleasant trend.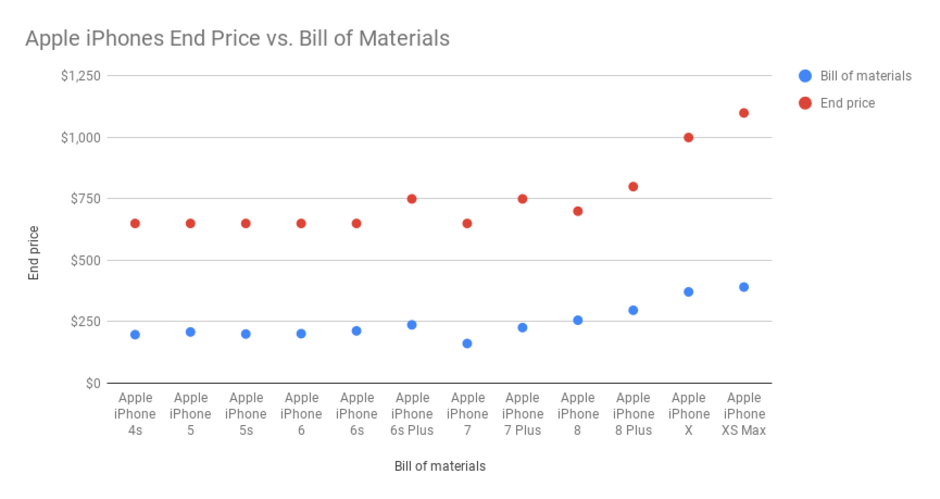 BOM data by IHS Markit, excludes R&D, marketing, logistics and administrative costs