iPhone app developer pays off parents' mortgage for Christmas
48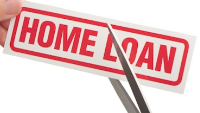 This is what life is all about. You raise your kid, teach him right from wrong. You feed him, clothe him, and try to give him everything he asks for. You give him hope that he can grow up to achieve anything. And then, one Christmas morning, he presents you and your wife with a note saying that your house has been paid off.
If you can wipe those tears away from your eyes for a second, we can tell you that no, this is not a commercial for Bank of America. This is real life. The developer of iOS app
Videoshop
, Joe Riquelme, is the thoughtful offspring.
Videoshop is a video editor for your iOS clips. You can add music to a video, edit some bits in fast or slow motion, add sound effects (like animal noises, farts, explosions, applause, and more), combine videos, trim them, type any subtitles, and share the finished product with friends.
More importantly for Joe, the success of the app allowed him to bestow onto his parents an amazing gift. You can view the tender moment as it happened by clicking on the video below.
source:
joeytrombone
via
Mashable