iPhone XS, XS Max and XR battery capacity size revealed
32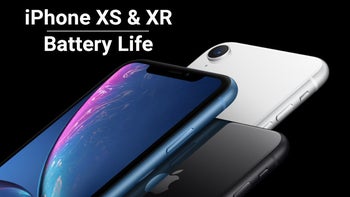 The three newest iPhones – the XS, XS Max and XR – have now all passed certification in China and a mandatory part of that is disclosure of the actual battery capacity of the devices, a number that Apple does not share on its own website.
So for all who are curious, here are the battery capacity sizes on all three new iPhones:
iPhone XS Max: 3,174 mAh
iPhone XS: 2,658 mAh
iPhone XR: 2,942 mAh
The iPhone XS Max in particular has the largest battery ever put on an iPhone, but interestingly, it is the iPhone XR that Apple says will last longest of the three, outlasting last year's iPhone battery champ, the 8 Plus, by a full hour and a half. Another curious tidbit is that the new iPhone XS actually seems to have a slightly smaller battery (2,658mAh vs 2,716mAh) than last year's iPhone X.
Of course, keep in mind that battery size alone is not what makes for great actual battery life. Software optimizations and effective power management of the internal components of a phone, as well as the screen resolution and brightness, have key roles as well.
We will be testing the battery life of all new iPhones soon, so stay tuned.