The remarkable growth of the iPhone X
This article may contain personal views and opinion from the author.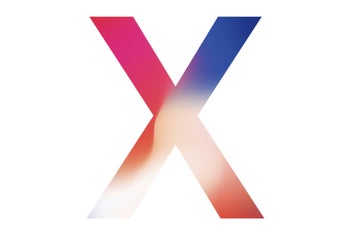 Apple has just
had its best June quarter ever
and it is remarkable how the company continues raking in massive revenues and maintain record-high profit margins while many other smartphone makers are struggling to maintain healthy profits.
To put things into perspective, while iPhone generated a revenue of $29.9 billion in the June quarter, the closest competitor
Samsung reported revenue of $21.4 billion, but a profit of merely $2.38 billion
, which accounts for a margin of around 11%, while Apple operates at an average margin of around 38.5%. Using the latest IDC estimates, this puts the average selling price of a Samsung phone in this past quarter at exactly $300 apiece, while Apple reported more than twice that number with an average selling price for an iPhone at $724!
The key to that growth at Apple has been one product that many people expected to fail: the $1,000 iPhone X.
First, let's take a closer look to see whether it was really the
iPhone X
that propelled this incredible growth for Apple.
Looking at the historic average selling price for iPhones, one can see clearly that the ASP hovered around $600 for years, with an occasional spike here and there. But look what happens to this number when the iPhone X came to be: in the same quarter when Apple unveiled the X we are witnessing an instant 20% year-over-year increase in ASP. In the first quarter of availability, ASP spiked up to nearly $800. What's more remarkable, however, is that Apple is able to maintain this 20% growth in ASP for three consecutive quarters and now it is about to enter its traditionally strong September quarter when new iPhones are coming out.
"iPhone X has been the top selling iPhone since the launch"
Tim Cook also once again dispelled any doubts about the iPhone X performance in the conference call saying that the iPhone X "has been the top selling iPhone since launch". Three months ago, Cook was even more specific, saying that the iPhone X outsold other iPhones every single week since its launch in December.
In fact, the $1,000 iPhone not only boosted the ASP, but was also a key part in double-digit iPhone unit growth in several markets including the U.S., Canada, Germany, Switzerland, Mexico, Hong Kong, Russia, the Middle East and Africa.
So yes, it's official: the iPhone X is a big success. It's also big money for Apple. And despite a smartphone market that might not be growing in leaps and bounds as it used to, Apple has found a way to keep moving forward and deliver amazing, sustained growth once again: charge $1,000 for a phone. Consumers don't seem to mind.