iPhone SE takes top spot in large US customer satisfaction survey, indicating demand for compact phones
35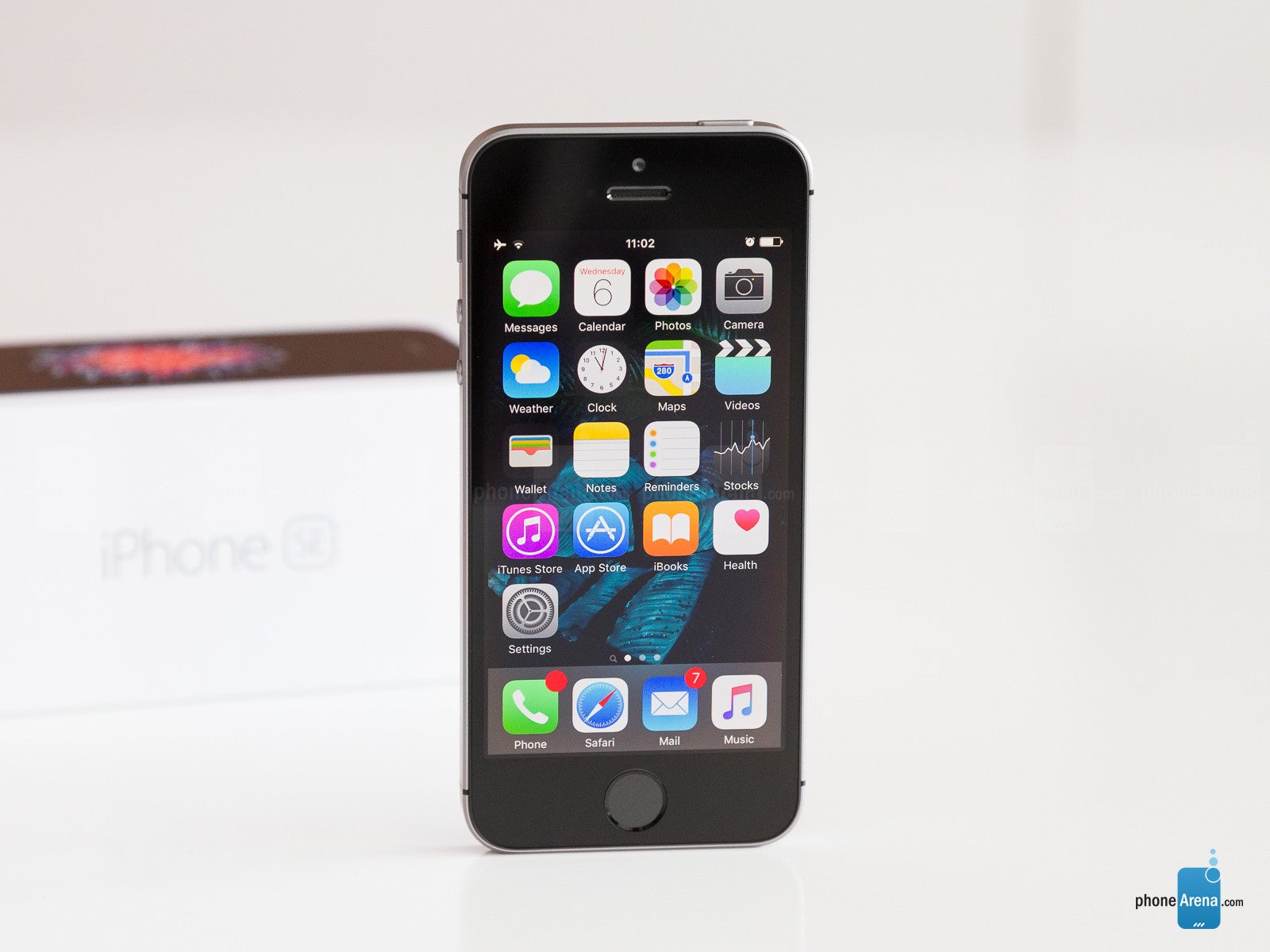 It looks like there's still a lot of smartphone users who prefer one-handed use over large screens, as the compact
iPhone SE
ousted all other smartphones in the annual American Customer Satisfaction Index (ACSI) survey.
With a score of 87, Apple's budget-friendly handset and its four-inch screen managed to beat second-placed
iPhone 7 Plus
and
Samsung Galaxy S6 edge+
by one point. Other Apple and Samsung models fill out the top 20, with scores ranging from 75-85. It is important to note that newer flagships like the
Samsung Galaxy S8
/
S8+
and the
LG G6
weren't included in the survey, as it was conducted between May 2016 and April 2017.
As you may know, the iPhone SE debuted in early 2016, as a beefed up version of the
iPhone 5s
. The nimble A9 chip makes the handset an excellent performer even when compared to contemporary flagships, and its low (for Apple's standards) price has made the phone a popular choice in emerging markets.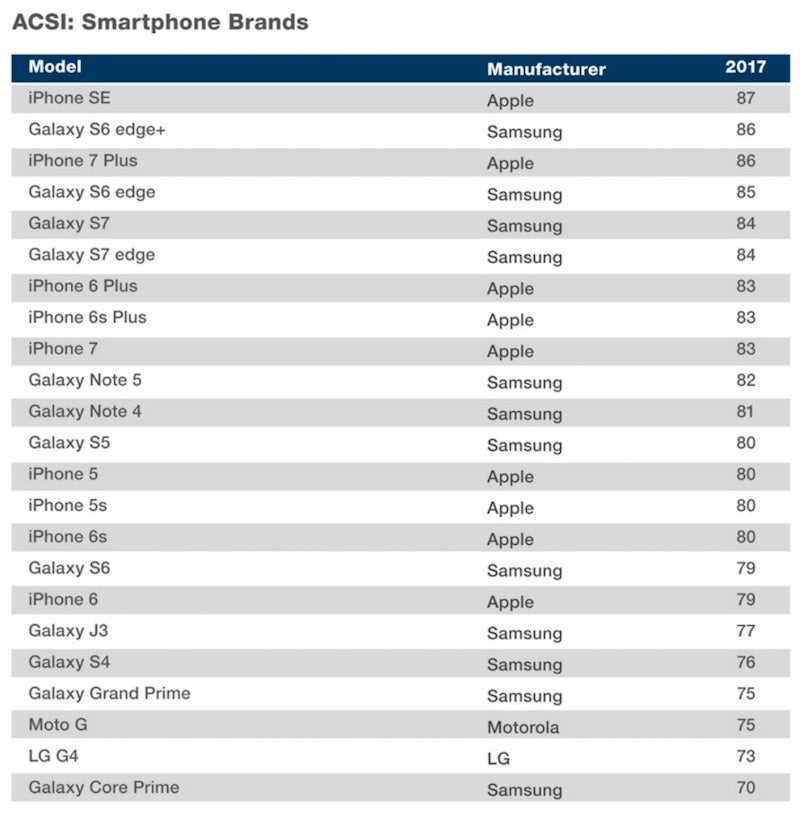 ACSI Managing Director David VanAmburg has commented on these rather surprising findings:
Over the past few years, the general trend for smartphones has been toward larger screens. But apparently, consumers were craving a new iteration of a smaller, less expensive phone as the iPhone SE – Apple's first update to a 4-inch phone since 2013 – comes in first in ACSI this year.
ACSI also mentions that these results are based on interviews with more than 36,000 consumers in the USA, all of which were chosen by random and contacted via e-mail. After the data is collected, the organization measures the results by using its own "cause-and-effect econometric model" which estimates customer satisfaction.
Making sense of all this data
Okay, but what does this mean? One might always argue that there's no surprise with an iPhone grabbing the top spot on its home turf. There's also the fact that customer satisfaction isn't that reliant on performance benchmarks, but how well a device is able to satisfy the needs of its user, so it's natural for people who prefer smaller phones to be happy with the SE.
However, considering the rather large scale of this survey, it would be interesting to see the actual percentage of participants who claim to own an iPhone SE. If the number is substantial, this might give phone makers a real indication that there's a big chunk of the market whose needs aren't actually being met with this rush for huge screens that has been occurring in the last few years.
Do you want to see more powerful small-screen phones in the future? Do you agree with the data from ACSI? Let us know in the comments!