The iPhone 8 has unlawfully great stereo speakers, way ahead of the competition
99+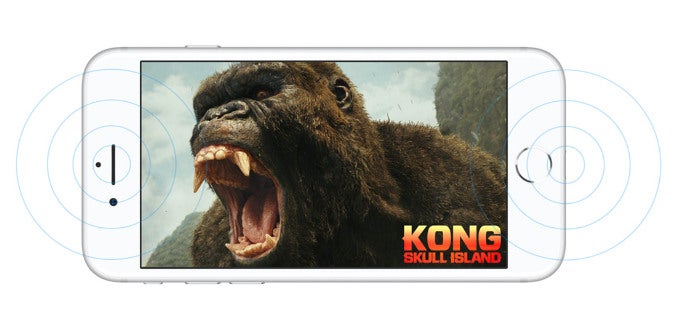 One of the new
iPhone 8
features Apple likes to talk up are its redesigned stereo speakers. The
iPhone 7
already had industry-leading loudspeakers, but Apple claims it's managed to squeeze up to 25% more loudness out of the new pair, and with deeper bass at that. After some deliberate testing, involving both new iPhone 8 models, as well as the iPhone 7,
Galaxy Note 8
, and a pre-production
LG V30
unit, we came to the conclusion that yes, Apple has managed to do just that.
That above was the restrained, toned down version. The more authentic reaction of the author, who also has some background in audio engineering, would read like this: the iPhone 8 and
8 Plus
have spectacular speakers that should not be technologically possible, yet they are. The sound they deliver is outstanding and way ahead of the competition.
Now, these continue to be phone speakers, make no mistake, so they will not rock the house. But for phone speakers, they sure do take things to a whole new level.
As we mentioned, we compared them against some of the biggest rivals out there, and really nothing comes close. To illustrate the difference, let's rate the speakers of all phones that we tested. Below you'll find scores for both quality (clarity, depth, overall composure) and loudness. The ones on the iPhone 8 and 8 Plus will be the reference.
Speaker loudness and quality comparison
Apple iPhone 8 / 8 Plus
So what is it that makes the iPhone 8's speakers so great? It's a number of things: first off, they don't sound broken like many other phone speakers. They have good overall balance, with no irritating, peaking frequencies to make them sound like an old radio. Their sound is very clear, with a nice brilliance in the highs, yet they don't come across as irritatingly sharp. And the depth, oh boy that base!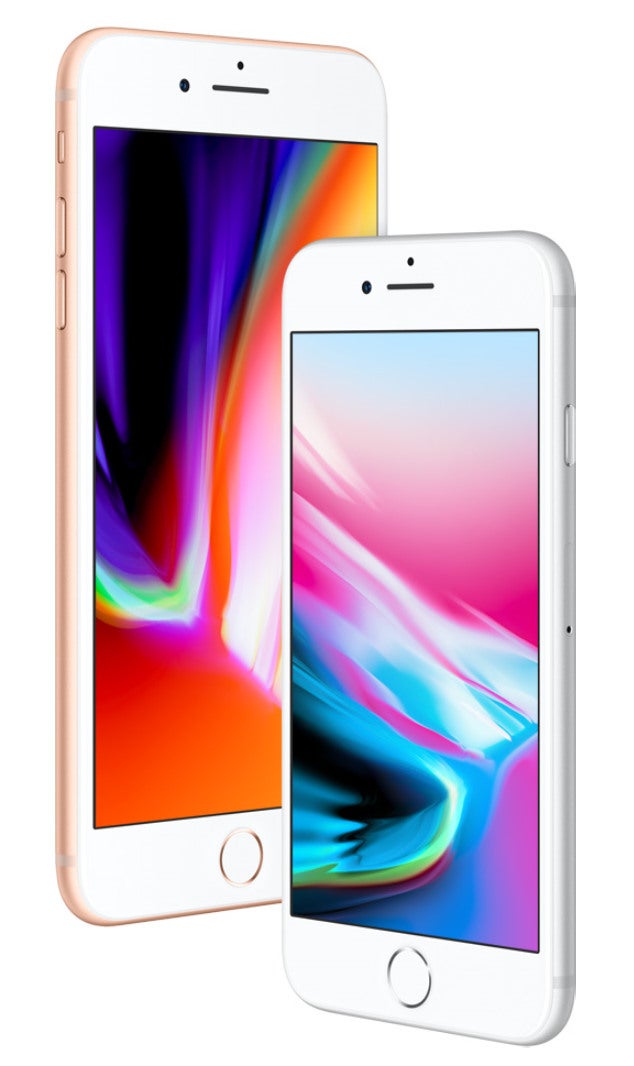 Don't imagine subwoofer-class rumbling or anything of the sort, but for phone speakers, these give us low frequencies we've never heard before. And comparing them to the iPhone 7, the ones on the iPhone 8 do seem to sound just a tad better, and easily about 20% louder, without losing any of the glorious sound characteristics.
LG V30
As we mentioned, we're using a pre-production V30 unit, meaning it isn't exactly the final thing you'll find in stores, but it's close enough to give us a good idea of what to expect. There's actually some pretty decent audio coming from the V30's bottom-mounted speaker, with very good clarity; it just misses the depth and sheer volume the iPhone 8's speakers deliver. However, it's a step above...
Samsung Galaxy Note 8
The single speaker of the Galaxy Note 8 is not bad, but with its overall narrower, limited frequency profile sounds unimpressive in comparison with the iPhone 8 or 8 Plus (or iPhone 7). It's very similar to the LG V30, but has slightly less brilliance in the highs than LG's product. In terms of loudness, LG's and Samsung's speakers are pretty decent; however, with this new radical boost in volume, Apple has managed to widen the gap significantly.
Naturally, even the iPhone 8's brand new stereo speakers aren't good enough to truly enjoy music as it's meant to be. For that, you'll at least need to connect the wonderful EarPods earphones that come with the iPhone, or route the audio through a capable wired or wireless speaker system. But, for general audio needs, and the occasional YouTube experience, these new speaker take us closer to the real thing than we've ever been.

No headphone jack, but damn, those speakers are good!
Recommended Stories