Should iPhone 8 Plus users upgrade to the iPhone XR? Five pros and cons
21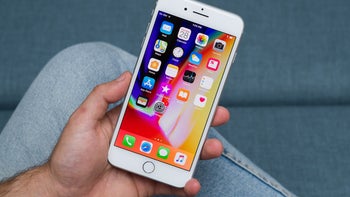 Apple's iPhone XR, the most affordable new iPhone revealed this September, is coming to a store near you this Friday. With humbler features and a design that's ever-so-slightly-less premium than the iPhone XS and XS Max, the iPhone XR would still undeniably prove to be a fan favorite due to the lower entry point to the Apple ecosystem. Of course, long-time Apple users might also be tempted to grab that one and upgrade from their aging iPhones for all the same reasons - admit it, you know a cheaper iPhone would sell a lot.
But is the XR going to be an upgrade for just about all owners of older iPhones? Well, given that it's powered by a chipset that's easily miles ahead of the Android competition and has all the bells and whistles that made previous iPhones a great deal in the first place, most users of the iPhone 6, 6 Plus, 7, 7 Plus, and to some extent owners of the iPhone 8 and even the 8 Plus might be tempted to splurge on an XR.
In most of these cases, a potential upgrade is a no-brainer - you get a much more future-proof device, powered by the best mobile chip right now, as well as gain entry into the big iPhone design overhaul started with the iPhone X. However, if you're donning an iPhone 8 Plus, the case might not be as logical. Here's why you might want to abstain from "upgrading" to the XR.
5 reasons to skip the iPhone XR
#1. You're losing a couple of key features
Hey, do you love 3D Touch? The useful tech that everyone loves to forget about shortly after the novelty wears off? Well, provided that you're actually unironically enjoying the extra layer of functionality 3D Touch offers. Pressing hard on app icons and certain interface elements enabled additional options that are useful, but ultimately, it ended up being a feature that few users knew about and actively used in their day-to-day activities. How does the iPhone XR emulate the funcitonality that's still a part of iOS? By long-pressing the screen and getting some taptic feedback, of course! While it's different in the way it works, the faux 3D Touch of the iPhone XR provides a similar functionality.
Still, it's easy to see how the removal of 3D Touch might rub some people the wrong way.
#2. Display
Yes, you've heard that argument before - the iPhone XR only comes with a 720p display, which is definitely a downgrade from the one on the iPhone 8 Plus, which pegged in at a resolution of 1080 by 1920 pixels. Essentially, you're getting a less crisp display, which is still considered Retina-compliant with its pixel density of 326ppi. You shouldn't have issues with the overall sharpness of the display, but if you're a display nerd and actually care about the overall quality of your screen, the lower resolution of the iPhone XR could irk you the wrong way.
#3. RIP Home Button, you might be missed

Prepare that eulogy for the iPhone home button, which is just one of the latest staples to get ditched in favor of innovativeness and forward-thinking. The future belongs to gesture navigation and Apple knows that, but not just everyone might be ready to embrace it. Conservative iPhone users might be very much against the removal of the hardware element, which was used to house the fingerprint scanner. This leads us to another notable omission...
#4. The fingeprint sensor
Apple is all about Face ID these days, having phased out hardware fingerprint scanners from its iPhones. While it's yet unclear if in-display fingerprint sensors would ever be employed

on a future lineup of iPhones, for the time being TouchID is dead. Sure, Face ID is just as secure and quick to act as TouchID ever was, if not better, but there's always the possibility of many users not being keen on the substitute biometric technology. And it's true that they have valid arguments - with TouchID you can unlock your device from an unconventional position while Face ID requires you to have a direct vantage point at the TrueDepth camera system in the notch.

#5. Secondary telephoto camera
You will be losing the telephoto camera on the back if you go for the iPhone XR. That's no biggie for the camera's portrait mode since the phone can do this one with a single camera only, but those who enjoyed the lossless optical zoom feature are likely to miss it.
But are there reasons to get the iPhone XR if you're already donning an iPhone 8 Plus? Sure thing!
5 reasons to get the iPhone XR
#1. You get much better performance

The Apple A11 Bionic chipset of the iPhone 8/ 8 Plus / iPhone X was in a league of its own and the same thing applies to the Apple A12 Bionic, which is even faster than last year's flagship chip. Of course, the difference is mainly in synthetic benchmarks and wouldn't be that easy to spot in real-life usage - both the iPhone 8 Plus and iPhone XR would be super-snappy whatever you throw at them.
#2. You get much better battery life

The iPhone XR will generally last you longer than the iPhone 8 Plus did in its best days. Officially, Apple promises that the iPhone XR would last up to 90 minutes more than the 8 Plus. When it comes to battery life, more is always welcome, there's no second opinion about that. The improvement in battery endurance can be attribiuted to both the larger battery (2942mAh vs 2691mAh) and the more efficient chipset of the iPhone XR.


#3. Higher screen-to-body ratio
Overall, the iPhone XR is much more efficient in terms of real estate - you get a larger display in a phone that's actually way shorter and narrower than the 8 Plus. The numbers speak for themselves - 67.47% vs 79.24% in favor of the newer device is pretty important. Of course, having such a large display on a such a small body meant that Apple had to once again resort to using the notch, which might not be just everyone's cup of tea, but seeing how 9 out of 10 new phones come along with a notch, consumers will gradually have to learn to live with these until the technology evolves further.


#4. Colors!

Available in Black, White, Blue, Red, Yellow, and Coral, the iPhoe XR is a much more vibrant gadget than the play-it-safe iPhone 8 Plus, which is available in Space Gray, Silver, Gold, and Red.




#5. Better stereo speakers

Apple says the iPhone XR's stereo speakers have much wider audiop presentation than the iPhone 8 Plus, which should definitely be seen as a, hmm, plus by those media consumers that seldom use earbuds or the likes.

Recommended Stories