iPhone 6s beats Samsung Galaxy Note 7 in performance test
99+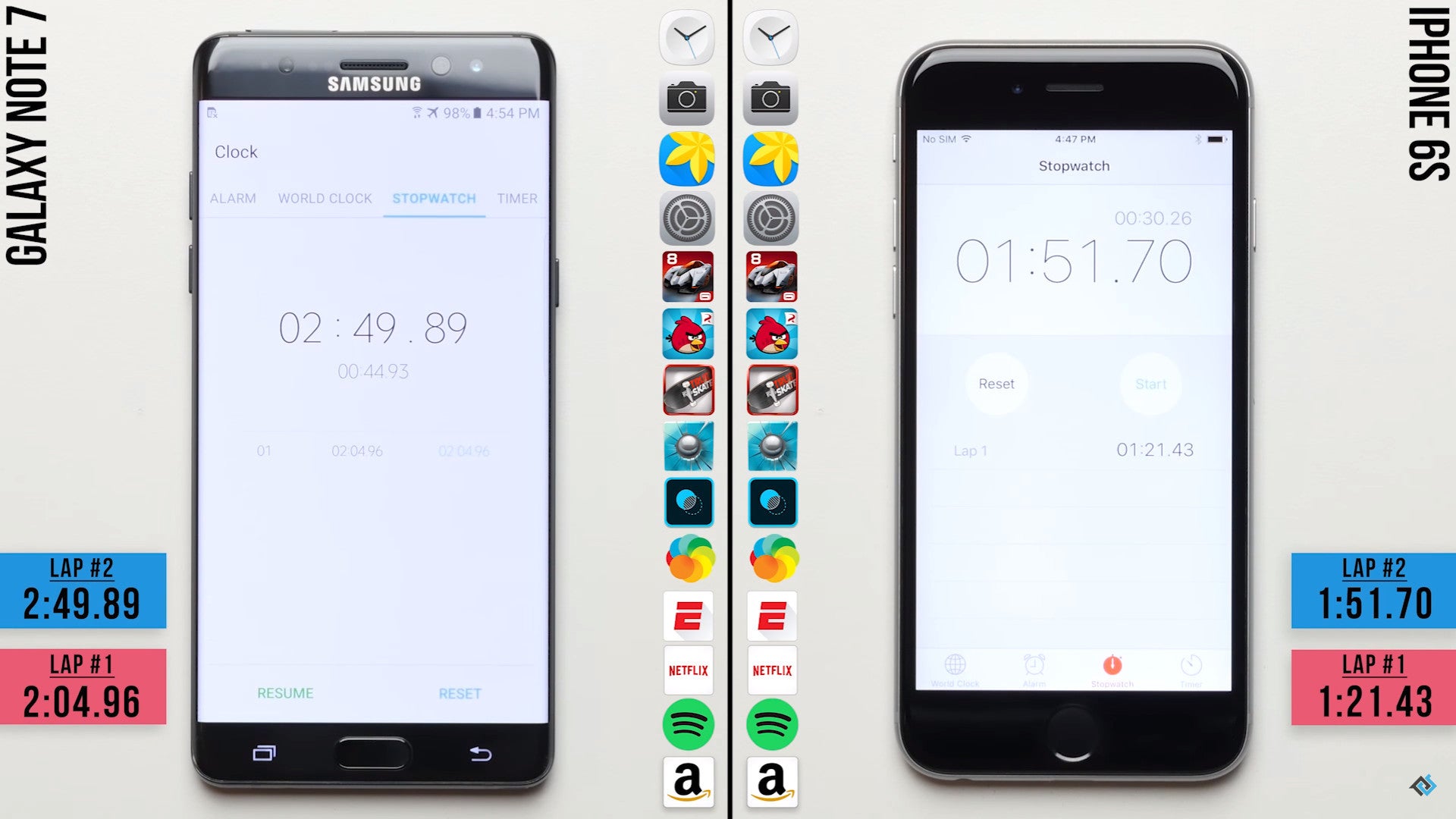 The rivalry between Samsung and Apple is already legendary, so it's no surprise that both companies' fans are trying to prove their favorite products are better than the competition's. The following is just another chapter of the Apple vs Samsung saga, which, sometimes, reveals unimaginable hostility.
Since Apple has yet to launch its flagship iPhone product, while Samsung has already released the Galaxy Note 7, someone thought that it would be fun to put the iPhone 6s and Samsung's latest phablet head to head in a performance test.
The last year's Apple iPhone 6s featuring a dual-core A9 processor and 2GB RAM was put up against the Samsung Galaxy Note 7 powered by a quad-core Snapdragon 820 CPU and 4GB RAM.
It's also worth noting that the Galaxy Note 7's display supports Quad HD (2560 x 1440 pixels) resolution, while Apple's iPhone 6s features a 1334 x 750 pixels display. Naturally, a huge factor in the performance test is the operating system that these smartphones are running: Android 6.0.1 Marshmallow and iOS 9.3.4.
The speed test consists in opening several mobile games including Gameloft's Asphalt Airborne 8 and Rovio's Angry Birds. Then both smartphones must create a lapse from the same video file. Some other applications like Netflix and ESPN have been added to the test as well, but the Galaxy Note 7 remained stuck behind when opening the first game and it did not manage to regain any seconds during the rest of the test.
The results of the speed test show an indisputable winner, the iPhone 6s. Samsung Galaxy Note 7 finished the first speed run after 2 minutes and 5 seconds, and the second lap in 2 minutes and 50 seconds.
Apple's iPhone 6s was much faster having finished the performance test in just 1 minute and 21 seconds, and the second lap after 1 minute and 51 seconds. See the video and share your thoughts.
Recommended Stories