iPad 2 rumor roundup: what we'll see tomorrow
24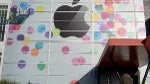 Wednesday, March 2nd, mightbe a day like any other for regular folks out there, but it is markedwith a smile in the calendar of the Apple aficionado. Yes, in anunusual display of openness, the company emailed invitations to pressuncovering what we'll see tomorrow – the iPad 2. Cupertino couldn'tbe more specific – it attached an image with a calendar peeled backto show the tablet. This will finally put an end to the endless churnof the rumor mill and give us some details. But with so many rumorsaround even we started to doubt what's the next iPad going to looklike, so let's write off the wishful thinking and break down all therealistic expectations for the next-gen iPad.
iPad 2: similar screen, morepowerful guts
Looks
1. Whispers about a significantlyimproved resolution have been scrapped, so we'll most probably belooking at the same 1024 x 768 resolution on a 9.7-inchscreen. While this might not be the best of news, a higher resolutionwould require even more processing power and bring the price tag up.In all honesty, we love the $499 price of the Wi-Fi only iPad.
2. The iPad 2 is also getting acamera – a front-facing one, perfect for FaceTime calls, is themost likely addition, but there is some chance of seeing a rearsnapper as well.
3. Images showcasing the new design of the iPad 2 are all over the place. Even though they are by no means official, it seems that some ideas like the flattened-out back, slightlythinner body and revamped speakers on the back we'll see on thetablet.
4. Could we see a white version of the tablet? Last minute whispers suggest we could, but this is something we doubt given Apple's problems with a white iPhone 4.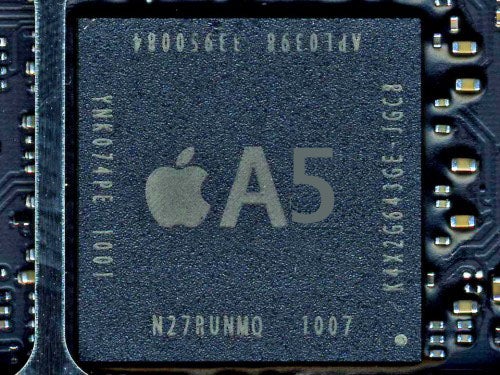 Guts
1. What other tablets are delivering ismore power, and the iPad 2 will too. We expect to see an Apple A5chip, which will provide nearly 4 times the graphics power of theprevious A4.
2. Double the memory at 512MB of RAM.
3. No microSD slot. Well, we all wantedit, but it seems that it just wouldn't fit into what Apple is.
Preparations for the launch of thetablet have already started, but don't expect just the product. Thenext version of iOS will probably be introduced as well, paving theway for the next iPhone. In addition, Apple usually gives a brieflook at the most interesting software making use of the new features,so expect to see a lot of powerful apps. Of course, we'll be coveringthe event from San Francisco's Yerba Buena Center where it willall take place, so stay tuned!
Recommended Stories