iOS falls to third place behind Windows Phone in Romania
54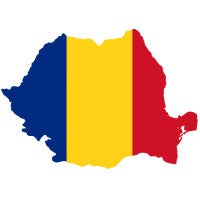 Chalk up another country in the European Union where iOS has fallen to third place in market share. Despite what naysayers may be running on about, Windows Phone, while still a distant third in the global market, is building a solid base for itself in several key markets in Eastern Europe, and outselling Apple's iPhone.
Among those markets are Czech Republic, Ukraine, Hungary and Poland. Add mature markets like Greece and Italy, and you have an established incubator for continued growth across the EU. Now Romania can be added to the list where Windows Phone is moving its way up.
This represents real results for the real growth that Windows Phone has seen on the world stage. This is certainly fueled by strong sales of the more affordable line of Lumia devices, but that is all that is necessary to make a lasting impression, especially with devices like the
Lumia 520
and
Lumia 625
, plus banner devices like the
Lumia 925
and
Lumia 1020
all selling for under €200. "Sales of Windows Phone were four times higher in 2013 than in 2012," according to Bogdan Lerescu of Vodafone Romania, the second largest carrier in the country.
Obviously,
Android dominates market share
by a wide margin, and Apple's iPhone was arguably vulnerable due to equipment cost factors. Aided by Nokia's popularity in Europe though, Microsoft and Windows Phone may realistically expect to see market shares pushing 20% or higher in the coming years. Which country in the EU will be first to make that happen?
sources:
ZF.ro
via
GSMArena