IDC: Android continues domination, Windows Phone shipments up 91% for all of 2013
39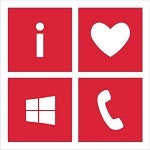 While still a distant third in the global market overall, Windows Phone continues its upward growth march. However, Windows Phone is seeing real progress in Brazil where market share jumped to 6% versus iOS at 4.7%.
Windows Phone is also seeing strong sales in other developing markets like Vietnam. What is telling about Brazil though is that it is probably the fastest growing market in the western hemisphere.
IDC shared its data for the fourth quarter of 2013 and the full year. Growth continued across the board for Android, iOS and Windows Phone. Global shipments continued to rise significantly, though there were no real changes from the trends we have been observing over the past year. Android is still on top, iOS is still in the number two spot, and Windows Phone is firmly in a far away third.
While third quarter 2013 figures showed Windows Phone growth at roughly 156%, fourth quarter year-over-year growth was measured at about 46%, outpacing Android growth a bit (40%), and leaving iOS in the dust (6.7%). For the year, 33.4 million units shipped gave Windows Phone an annual growth of 90.9% overall.
Still, with those increases in shipments, Windows Phone is only at about 3.3% market share compared with Android's 78.6% domination of the world stage. iOS continued continued an increase in shipments, with about 13% year-over-year growth, but the result was a decrease in market share from 18.7% in 2012 to 15.2% in 2013.
BlackBerry finds itself in a position where it must adjust to a new market reality, with a 40% decrease in shipments and a sharp decline in market share from 4.5% to 1.9%. The rest of the field also saw sharp declines in shipments and market share.
In all, IDC tracked over 1 billion smartphone shipments in 2013, a 39% increase from 2012 shipments.
source:
IDC
via
WPCentral