iOS 6 beta now up for grabs
16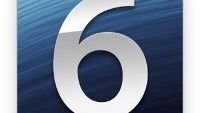 Apple gave us a preview of the exciting new iOS 6 yesterday and if you're all excited and ready to give it a try, here's where you can download it from. Officially for users, iOS 6 will be available only this Fall, but for developers trying to get their apps ready it's out now. You can grab it at the Apple Developer website, but that requires a dev account, and if you don't have one you might need to visit some not so official places on the Internet.
Website Maypalo has uploaded, or at least provided the links, for iOS 6 for all various devices that support it. Hit the link for your device to get the update:
So there you have it - proceed with caution and only if you know what you're doing (otherwise, you'd better wait up for the official release) and keep in mind this is the first beta out there, and the final version won't come out until Apple irons out all bugs.