iOS 6 beta adds 'Wi-Fi plus Cellular' setting to ensure reliable network connection for apps
38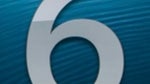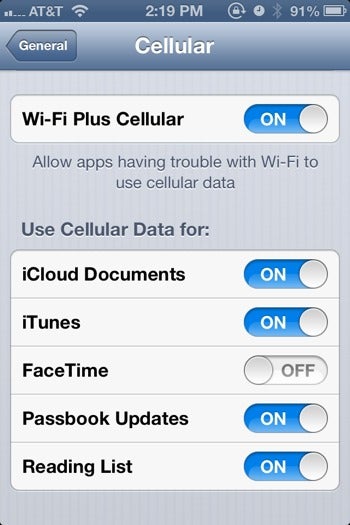 iOS 6, beta 4 features a setting for Wi-Fi Plus Cellular
If a weak Wi-Fi signal is keeping you from using certain apps on your iOS 6 flavored device, you might not have to go into your settings and put your device back on cellular connectivity. In the latest beta release of iOS 6 (you know, beta 4, the version that
removes your beloved YouTube client
), settings in the General/Cellular control panel can be found for 'Wi-Fi Plus Cellular'. The idea is that by setting the toggle switch to on, those apps unable to work properly due to a weak Wi-Fi signal will
automatically switch to cellular connectivity
.
Underneath the main switch is a sub menu that allows users to turn cellular connections on or off for a number of tasks, essentially giving you the option to use Wi-Fi only for certain data-intensive features like downloading music from iTunes, using Face Time (which is possible using 3G on iOS 6) or syncing documents from iCloud.
Being a beta release, this feature is just for developers at the moment and could be
altered or disappear completely
by the time iOS 6 is officially launched.
source:
MacRumors
Recommended Stories