It's happening: iOS is getting a real file manager this fall
59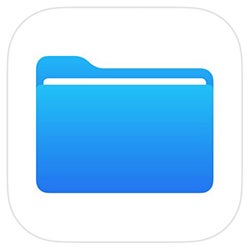 This isn't an April Fools' prank, guys. We wanted it, dreamed of it, joked about it, eventually stopped caring about it... but now it's actually happening: Apple iOS is getting an official file manager!
Now, this doesn't mean we'll be getting access to the "file system", and that's a good thing. What we are going to get, once iOS 11 ships this fall, is a new native app, called Files, which is going to unite all the stuff we have on iCloud Drive, third-party services like Box or Dropbox, but also some stuff that we're keeping locally on the device. To be honest, Apple presented Files as an iPad app and didn't mention anything about iPhone support, but we've seen this pattern before, where the company would announce and even release an app on the iPad, and then eventually make it available on the iPhone as well. With the Files app, since it will be launching along with iOS 11 later this year, we wouldn't be at all surprised if it pops up on the iPhone as well. After all, why should it be exclusive to the iPad? With no logical answer or benefit to having Files exclusive on the iPad, it seems almost certain that we'll getting this feature on the iPhone as well.
How will it work?
Apple's Files application looks kind of similar to Finder on macOS. It lists your 'locations' in the leftmost pane, as well as any items you may have marked as favorites, and colorful tags. To the right, there's the bigger panel where you get to see and interact with your actual files and folders, complete with grid and list views, as well as different sorting methods. If you look at the locations list, you'll see it includes third-party services and iCloud Drive, but also an "On My iPad" space, where we presume you'll be able to find stuff like downloaded files or maybe even email attachments. It'll be interesting to see how deep the rabbit hole goes, once we get the chance to try Files for ourselves, later this year.