iMessage Android support could finally be happening! Announcement rumored for WWDC 2016
54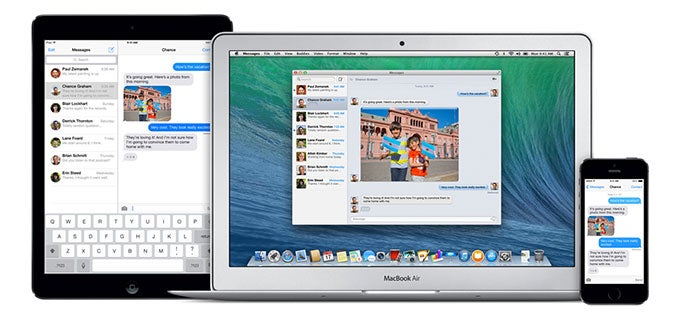 Smartphones have sure made the world feel a lot smaller, and reaching out to a friend halfway around the globe is just as easy as texting someone next door. As we find ourselves presented with more and more options for keeping in touch, is there still a place for messaging systems that aren't open to everyone? Over the past few years we've seen some big efforts to make previously-exclusive systems available to new flocks of users, like when
BlackBerry opened up BBM to iOS, Android
, and eventually even Windows Phone. Right now, maybe the most notable IM solution that's still operating behind closed doors is
Apple's iMessage
, only available on the company's iOS and OS X devices. But even that could soon be about to change, with a new rumor claiming that Apple's about to announce
iMessage for Android
.
Supposedly, Apple's planning to reveal the arrival of iMessage on Android during
WWDC 2016
next week, which kicks off right on Monday.
The impact of such a move promises to be substantial, and the ability to keep in touch with their existing iMessage contacts could theoretically encourage Apple users who had already been considering jumping ship for Android to follow through with their plans. At the very least, it would remove one big reason to stay.
But will it work the
other
way? Could Apple opening iMessage to Android users help draw iOS virgins into the fray, and maybe get them to consider becoming a full-time Apple convert?
For the moment, the rumor lacks strong support (or anything in the way of corroborating evidence), but it does make for quite the fascinating possibility; will next week really see iMessage open up to hundreds of millions of new smartphone users? We're just days away from finding out.
source:
MacDailyNews
via
MacRumors