Siri knows what's going to happen at WWDC 2016, refuses to tell!
5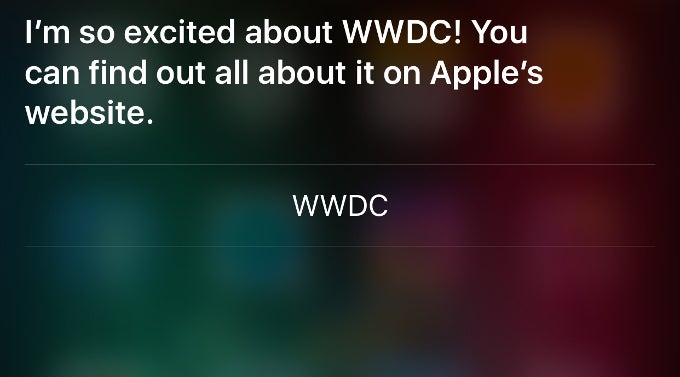 Apple's Worldwide Developers Conference 2016 is set to begin on Monday, the 13th of June, and, in typical Cupertinian style, we've been teased, but we've got no idea what is going to be announced. Of course, we will get our first glimpse at what iOS 10 will have to offer later this year, and we've heard whispers about an
Apple Music redux
and an App Store rehash.
If you can't wait, you can go ahead and ask a real insider about what Apple has in store... Siri! Well, you may try, but she seems pretty dead-set on not giving away any secrets. Just look at that strong-willed response she gave us!