iFixit's Nexus 6P teardown reveals it's a nightmare to get the phone repaired
11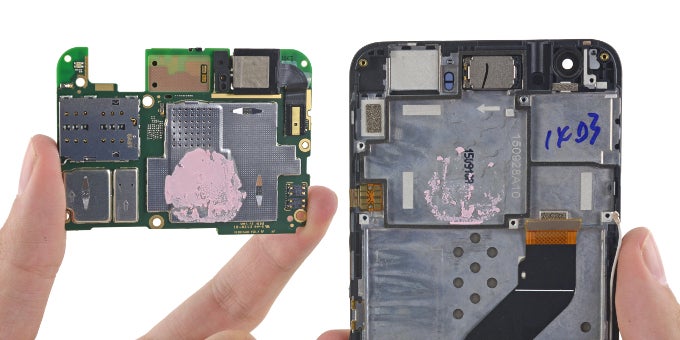 A week ago, we showed you iFixit's sneak peek at the insides of the
LG-made Google Nexus 5X
and today is time for the Huawei-made Nexus 6P, the larger one among the new stock Android champs, to receive the teardown treatment. Unlike the Nexus 5X which received a repairability score of 7 out of 10, Huawei's first crack at making a stock Android phone for Google is not that easy to repair. Actually, getting it fixed is a real-life nightmare due to its sophisticated unibody build.
First of all, iFixit points out that the very opening of the phone might damage the glass hump at the rear of the device. Secondly, changing the display panel is quite hard on its own as well, because accessing it requires you to disassemble the whole phone and take out every single component out. Getting the camera module out also requires you to gut out the Nexus 6P and remove the motherboard from its place.
Last, but not least, iFixit's teardown reveals that there's a lot of adhesive inside the Nexus 6P, which is aimed at keeping the battery and the rear cover om place, which is also not a great sign. That's unlike the Nexus 5X, which made use of little adhesive. There's a silver lining, though - the battery of the Nexus 6P is easily-accessible.
As a result, the Nexus 6P gets a lowly repoairabilit score of 2 out of 10 points. Needless to say, that's not a great result. Check out the disassembly right below and see yourself.