Hulu is the first streaming service to embrace Venmo, only for new users for now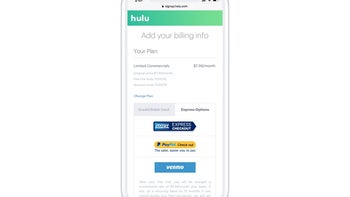 Hulu's efforts to dethrone Netflix from its dominant position in the US video streaming market have been getting increasingly aggressive over the past year or so, with an outright insane recent
Black Friday deal
and major promotional partnerships with the likes of
Sprint
and
Spotify
among the weapons used to boost
the platform's subscriber count
.
The latest high-profile alliance is more about convenience than attracting new subscribers, although for starters, only those signing up for Hulu service for the first time
will be able to enjoy Venmo's ease of use
.

The incredibly popular peer-to-peer payment app has plenty to gain from this Hulu tie-up as well, as Netflix doesn't currently accept Venmo as an enrollment option. In fact, Hulu is Venmo's first (and only) TV streaming service partner (for now).

Founded about a decade ago, Venmo was acquired by a company called Braintree in 2012 for a measly $26 million or so, with PayPal then buying Braintree for a whopping $800 million just one year later.

A period of incredible growth followed for an app that's almost managed to surpass the popularity of its parent company's main e-payment system. At least as far as mobile users are concerned, Venmo has become an integral part of their digital lives, racking up no less than 4.2 million (near-flawless) ratings in the iOS App Store alone.

Billed as "more than sending and receiving money" right now, Venmo can be used in a fast-growing number of apps and places around the web, staying simple, fast, and convenient.

Bottom line, this Hulu collaboration definitely makes sense, and all you need to do to use Venmo for your binge-watching sessions is sign up for a new account in your mobile browser and then select the newly added payment method. The option will soon be enabled for existing Hulu subscribers as well.
Recommended Stories