HTC's 5G flagship can't come soon enough as revenues drop to historic low
14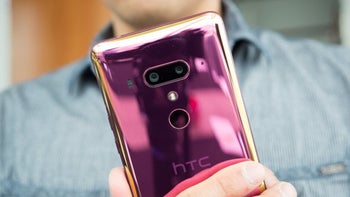 The first month of 2020 was pretty terrible for HTC but it turns out the second month was even worse. So much so that revenues hit an all-time low for the Taiwan-based company.
HTC generated an extremely disappointing $14 million (NT $0.42 billion)
in February
. That's considerably less than the $21 million (NT $0.63 billion) recorded twelve months earlier and slightly lower than the previous historic low of $15 million (NT $0.44 billion) posted in July 2019.
The business shrank by 32.96% year-on-year and 12.38% month-on-month, but there are some positives to these figures. After years of freefalling, it seems as though HTC is finally on a path to stability.
Last year the average year-on-year decline sat at a whopping -57.82% and, although the figures so far this year are far from great, they do represent a massive improvement over 2019. Hopefully, the arrival of new products will help continue the path.
HTC largely exited the smartphone market last year following an abysmal 2018. The few devices it did launch, which are primarily aimed at the Indian market, seem to have been made by a third-party OEM under a licensing contract.

But this year the company is preparing a big comeback. It hasn't revealed many details yet, but HTC has confirmed that it's preparing a 5G flagship, likely powered by the Snapdragon 865 chipset, for release later this year.
Recommended Stories