Deal alert: Google Pixel for $350 (new!)
12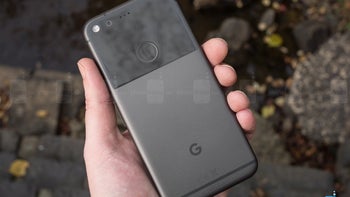 | Product | Condition | Location | Price |
| --- | --- | --- | --- |
| Google Pixel 32 GB / 128 GB | New | B&H | $349.99 / $449.99 |
The original
Google Pixel
was a surprisingly solid phone. Not only did it deliver a very solid and lightning-fast Android experience — something we were already used to seeing on Nexus devices — but it also had a very, very impressive camera. It still holds until today. Sure, the Pixel 2 came around and has a slightly better camera and newer hardware, but the original Pixel is still nothing to snark at.
So, it's always cool when you find a deal that gets you the powerful Pixel at the price of a midranger, which will surely underperform in comparison. Here, we have the Pixel 32 GB for $349.99 and the Pixel 128 GB for $449.99.
To be clear, these are brand-new devices, not refurbished second-hand items. To be fair, currently, you can also get a 32 GB Pixel from Amazon at this price, but there are only 16 left in stock. The link can be found below for your convenience.