Google's Pixel 7 Super Bowl commercial is full of stars and neat software tricks
1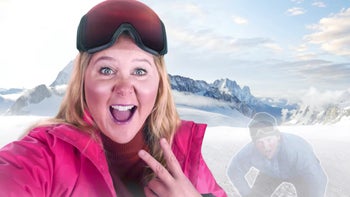 There are a whole bunch of things
Google
has gotten a lot better at over the past couple of years in the mobile hardware game, starting with... the actual hardware quality, but if we were to pick just one department where the search giant is playing on a level field with the likes of Apple and Samsung nowadays, that's definitely advertising.
Big G can't really seem to miss when it comes to promoting its latest and greatest in-house products, doing a particularly splendid job of highlighting the
Pixel 7 and 7 Pro's unique software strengths
ever since it unveiled the two high-end stock Android handsets roughly four months ago.
Unsurprisingly, proprietary features like Magic Eraser and
Photo Unblur
are the center of attention once again in a new 90-second commercial also starring an assortment of entertainment and sporting celebrities.
The full ad is already up on the official "Made by Google" YouTube account before debuting on TV this Sunday in a presumably shortened version. Somewhat unexpectedly, the Pixel 7/7 Pro Super Bowl spot doesn't feature any big football stars, instead enlisting seven-time NBA All-Star Giannis Antetokounmpo, Grammy-winning rapper and singer Doja Cat, and Emmy-winning actress, comedian, and writer Amy Schumer to showcase the real-life utility of some of the neat software tricks up the two phones' sleeves.
With Magic Eraser, Schumer (predictably) wipes all traces of her ex-boyfriends from old photos, while Giannis gets to hilariously dodge questions about his rare defending errors. Meanwhile, Doja Cat uses Photo Unblur to show off her flawless red carpet look, and a variety of "everyday"
Pixel 7
and
Pixel 7 Pro
owners (both human and feline) join the fun to demonstrate the incredible power and unrivaled versatility of the two camera-optimizing tools.
All in all, what we're looking at here is a fairly straightforward, conventional (in a good way), and effective ad that does a great job of emphasizing a key reason why a "normal" buyer would be interested in Google's newest mobile devices. The video itself is not groundbreaking, but the technology behind Magic Eraser and Photo Unblur is clearly impressive enough to attract some attention during the upcoming "Big Game" between the Kansas City Chiefs and the Philadelphia Eagles.